Best Pantry Staples Recipes
It's time to rely on the Best Pantry Staples Recipes and bring homemade recipes to your table safely. Check my list of suggestions for what to have on hand.
With a pandemic in full swing, it's daunting to think of going out, shopping for groceries, and risking exposure. Menu planning will help alleviate some of your anxiety. Check out my links plus the links from my blogger friends on how to use non-perishable food to make your meals!
Pantry Staples Recipes
Is your pantry well-stocked? So far the markets have enough food, but keeping the shelves filled is the issue. Head to the grocery stores as soon as they're open as that's usually just after the restocking has been completed. Buy only what you need for 2 weeks in case you need to self-quarantine. There's no need to buy a 2 month supply of toilet paper or pasta! Here is a list of things to consider adding to your kitchen:
Protein Sources:
Chicken and ground beef can easily be transformed into zillions of meals. Consider adding a few packages to your freezer.
Canned tuna and salmon have a long shelf life and are good for casseroles. And I love a tuna sandwich!
Canned beans are excellent, especially paired with rice for a complete protein source.
Dairy like milk and cheese are excellent for snacking and adding to recipes. Sour cream and cream cheese are also used in many casseroles and desserts. Don't forget about the good ol' grilled cheese sandwich!
Peanut butter is a great non-perishable source of protein.
A bottle of Italian salad dressing or a designated marinade is terrific for flavoring flank steak, chops or chicken for grilling.
Produce:
Fresh fruit and vegetables are terrific for side dishes. Note that citrus and apples have a longer shelf life than berries.
Canned fruit is a viable alternative to fresh as are canned vegetables. Purchase fruit in natural juices if available to avoid added sugar.
Frozen fruit and vegetables are packaged at the peak of freshness, but I've noticed supplies have been low at busy shopping times.
If you can locate canned tomatoes, they're excellent for pasta, spaghetti sauce, chili and more. Keep a jar or two of marinara handy for pizza toppings, spaghetti, or Italian casseroles. Salsa has a multitude of uses, too.
Look for mixes of frozen veggies, like peppers and onions to make fajitas or a melange of veggies to add to chicken soup.
Potatoes will keep a couple of weeks if stored in a cool, dry place. Or purchase bags of sliced or grated potatoes in the refrigerated section.
Onions and garlic are great to add flavor to many savory dishes.
Other Staples:
Bread freezes well, so buy an extra loaf or two. But keep other shoppers in mind and don't over-purchase.
Rice and other grains are shelf safe and can be used in casseroles or as side dishes. Buy some chicken broth a for a more flavorful final product.
Pasta is tough to find but shop early. Many shapes are interchangeable. Buy linguine instead of spaghetti or penne instead of bow ties. It will be fine!
If you're a baker, flour, sugar, chocolate, and butter are key. Or buy a few box mixes to get you through!
Canned cream soups like cream of mushroom, cream of chicken and cream of celery can be used to make casseroles.
Tortillas can be kept in the freezer for quesadillas, tacos, bread replacement for sandwiches, and more.
Non-Perishable Food List:
Not all of these may be available, but here are some items I like to have on hand.
Peanut butter
Whole-wheat crackers or crisps
Nuts
Cereal
Dried, canned and frozen fruit
Canned tuna, salmon, chicken, or turkey
Canned beans plus other canned and frozen vegetables
Canned Tomatoes, tomato sauce, tomato paste, pasta sauces
Canned soup and broth
Dry pasta, rice
Powdered milk or shelf-stable milk
Seasonings like salt, pepper, seasoning salt, garlic powder
Baking supplies: flour, sugar, baking soda, yeast
Water, coffee, tea
The Best Pantry Recipes
Now it's time to plan your menus. This will help you be more efficient with your grocery shopping. Make your lists by separating produce, refrigerated, frozen, canned and boxed goods from each other, as this will help prevent backtracking as you navigate the market.
Scan your pantry to see what you have.
Jot down what you need to complete your meals for the week, including breakfast and brunch.
Make simple meals as they will require less specialized ingredients.
Substitute ingredients you have on hand for those you have to go out to purchase. No pasta? Rice might work. No broccoli? Try another vegetable.
Shake up the spices on an old standard to make it more appealing. I dig out the Creole seasoning for sweet potato fries with a little kick!
Here are some pantry entrees:
When dealing with a pandemic or local influenza outbreak, look to pantry recipes! You'll most likely need a couple of ingredients for each of these recipes. But with a number of "staples" on hand, you can get in and out of the market quickly. Consider planning your menu for a week and jotting down all the items you need to purchase to minimize time at the grocery store. Use delivery options when available if you're high risk!
(Staples plus feta cheese)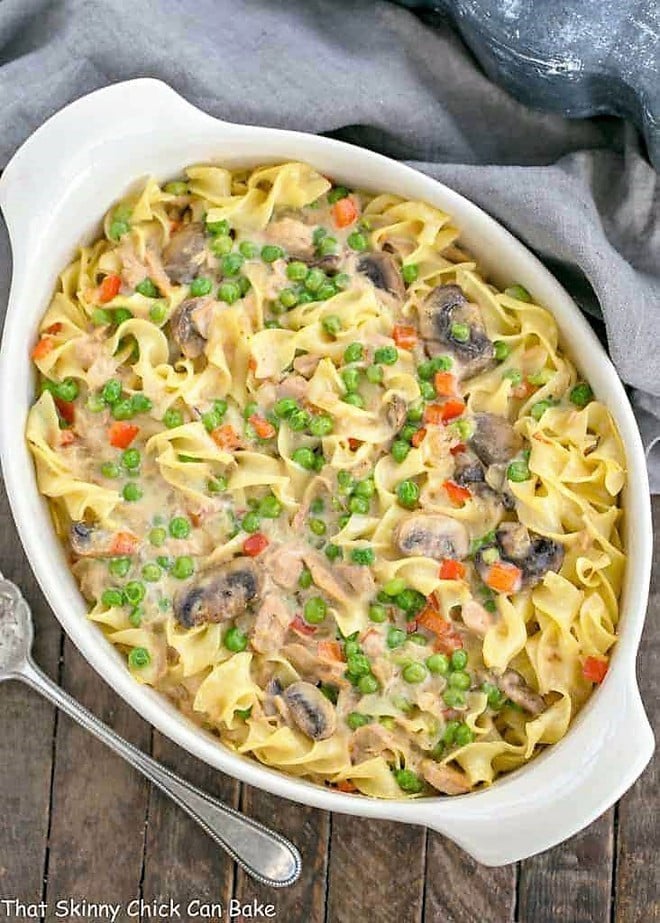 (Use staples, plus whatever veggies you have on hand, canned mushrooms and even a can of cream soup if needed)
(Pantry staples plus jalapenos, salsa, enchilada sauce, cheeses. Use large pasta shells or homemade crepes in lieu of manicotti if needed.)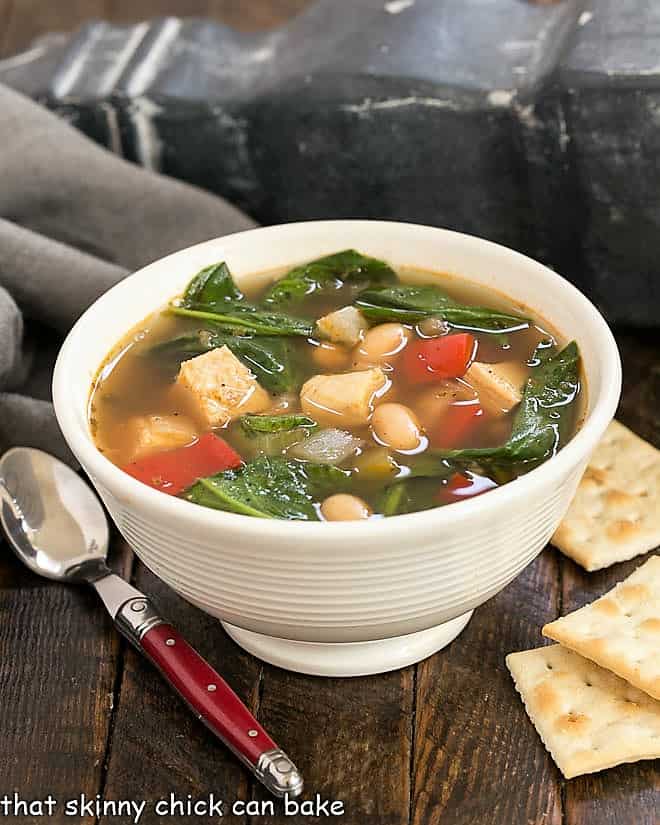 (Pantry ingredients plus fresh veggies on hand, like spinach and peppers)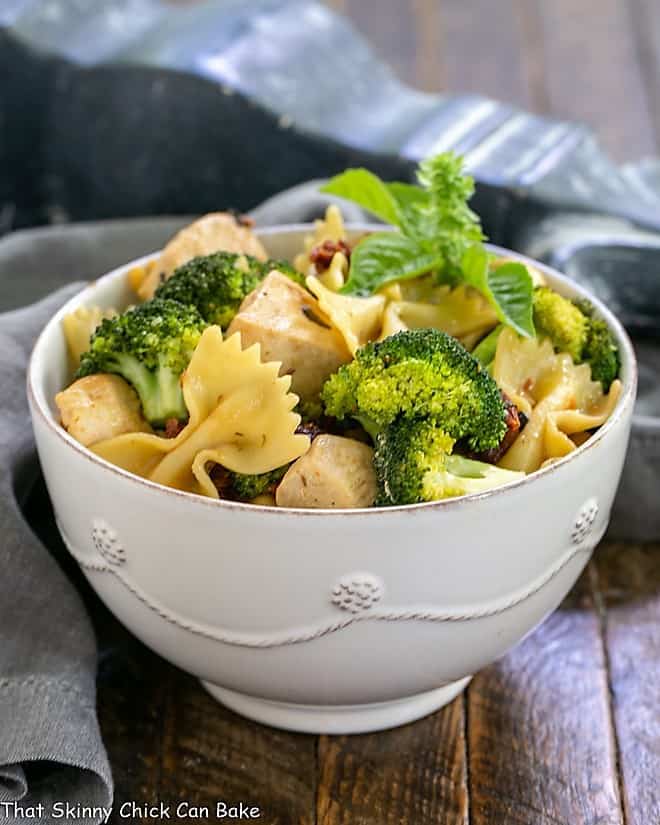 Chicken with Broccoli, Sun-Dried Tomatoes and Pasta
(Pantry ingredients plus broccoli, which can be fresh or frozen, and sun-dried tomatoes)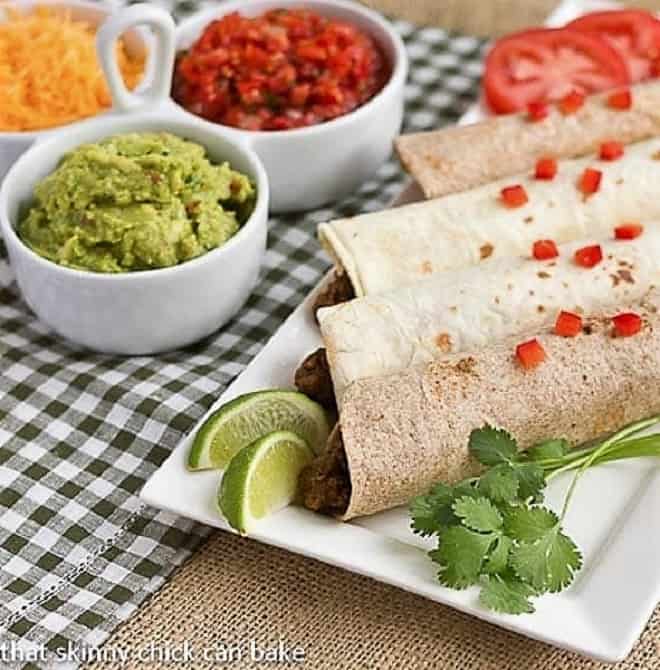 (Uses pantry ingredients plus tortillas, if you don't have a stash, and toppings)
Plus a Couple Pantry Staples Recipes for Desserts
If you have chocolate chips, flour, butter, sugar and leaveners like baking soda, you can treat your family to something sweet! 1 cup of chocolate chips equals 6 ounces of chocolate, so use accordingly for recipes calling for chocolate in ounces.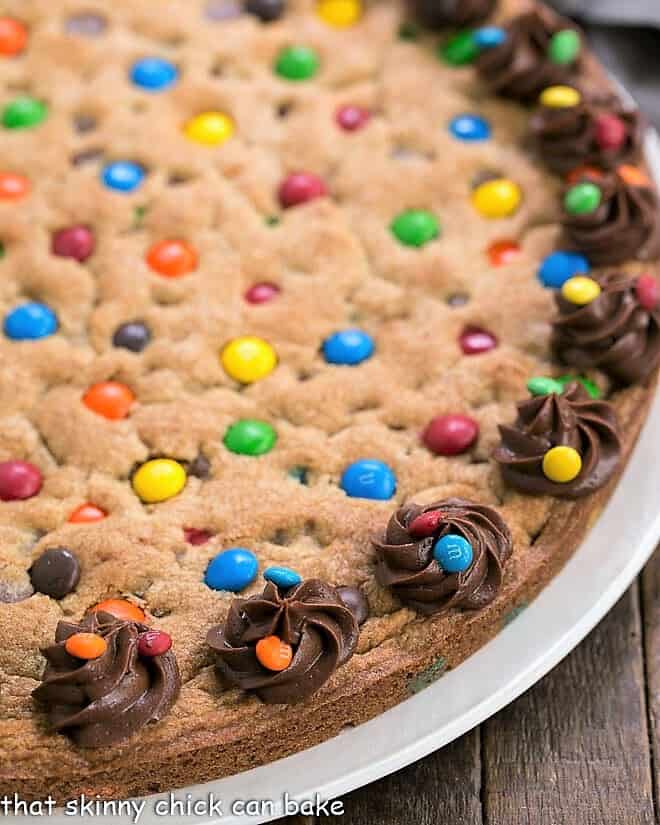 (Pantry ingredients plus grab some M&M's at the checkout counter)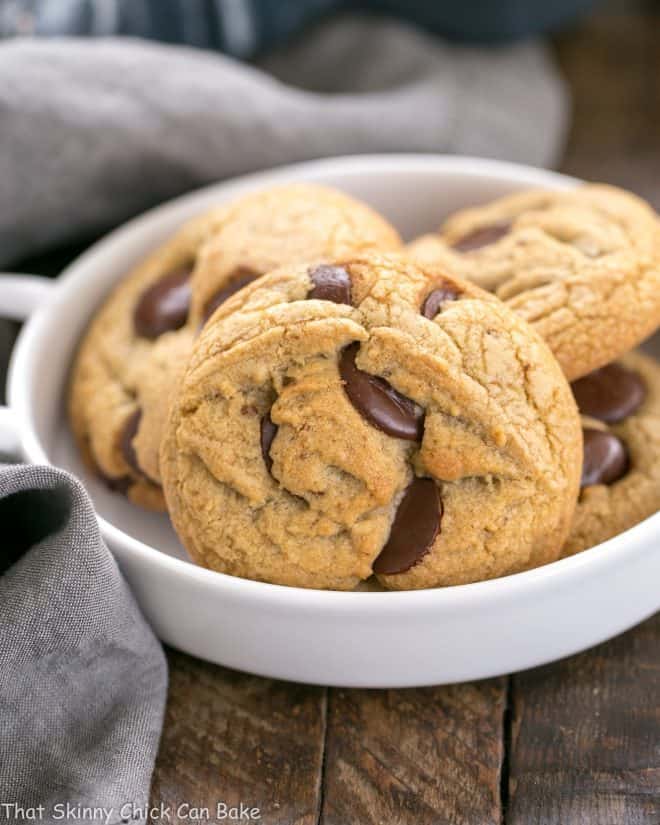 Brown Butter Chocolate Chip Cookies
(Pantry ingredients substituting chocolate chips for chocolate discs)
(Make with frozen raspberries, not defrosted, and pantry ingredients)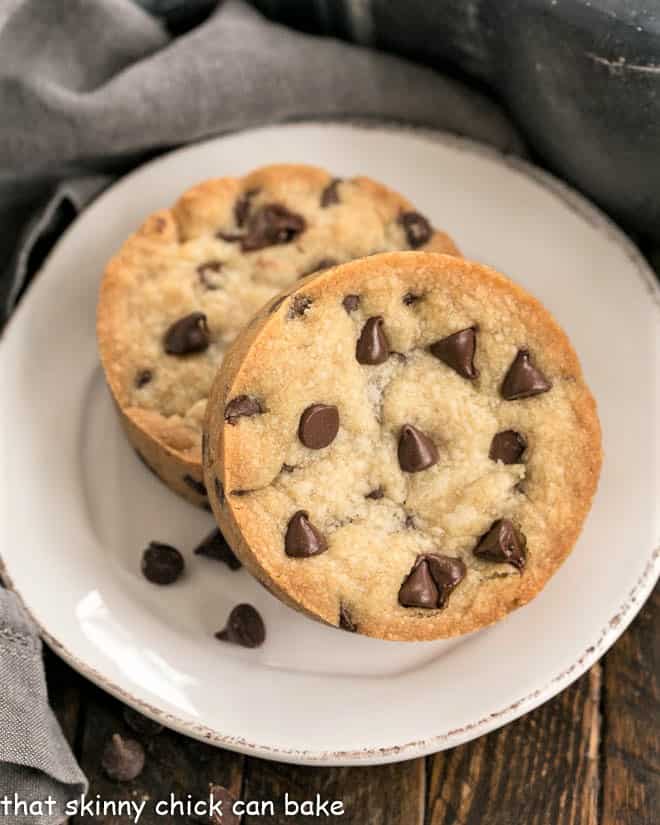 Chocolate Chip Cookies for One
(All pantry ingredients plus butter. No egg needed.)
Plus here are some more pantry recipes and roundups:
More Entrees:
More Sides:
More Desserts:
If you'd like to share any of your shopping tips or pantry recipes, please leave a comment and let me know! Stay well, everyone.
Note: This post may contain affiliate links; view
my Disclosure Policy
for details. I earn a small percentage from any purchase you make by clicking on these links at no extra cost to you.