I've baked up loads and loads of brownies over the years. Here are some of my absolute Favorite Brownie Recipes!
Some of My Favorite Brownie Recipes
Picking a favorite brownie is like choosing a favorite child. It just can't be done. So today I'm sharing some favorite brownie recipes that truly made my family swoon. I'm delighted that my children's palates have matured past the frosted box mix that was the gold standard to beat when they were in grade school. I made batch after batch of those quick and slightly cardboardy brownies, with no complaints from the crew. In fact, when I would sneak in a homemade version, they'd balk that there wasn't frosting! Sheesh.
Chocolate Glazed Walnut Brownies
Brownies Rule at Chez Skinny Chick
Besides chocolate chip cookies, brownies are the second most frequent dessert at Chez Skinny Chick! There is one rule, which I do break on occasion, NO NUTS!
This isn't due to a nut allergy, just a picky family. Mainly the ol' ball and chain. Yup, he gets the blame. Both his parents love nuts, so it's just his personal quirk.
And the kids have followed suit. You'll see at least two magnificent nutty brownies, plus a few with some special touches.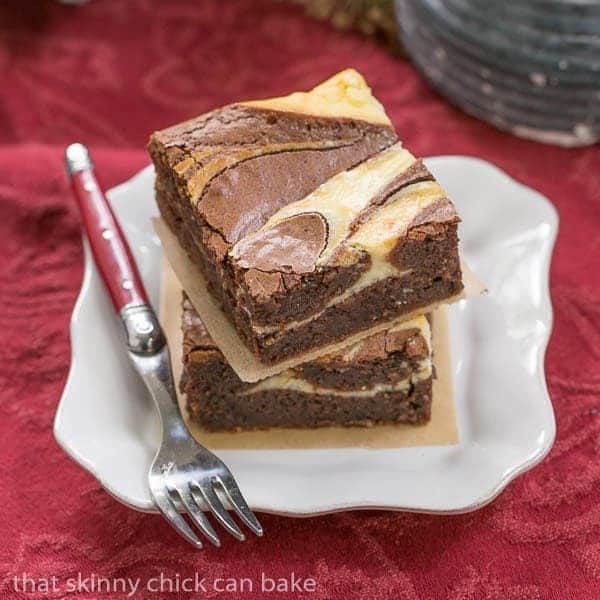 A Brownie Resource:
I hope this will be a resource you will return to and peruse again and again. When you are getting shakey from chocolate withdrawals, I guarantee that you'll find the perfect antidote amongst these recipes.  I hope my favorite brownie recipes will soon become yours. You're very welcome.
David Lebovitz's Best Brownies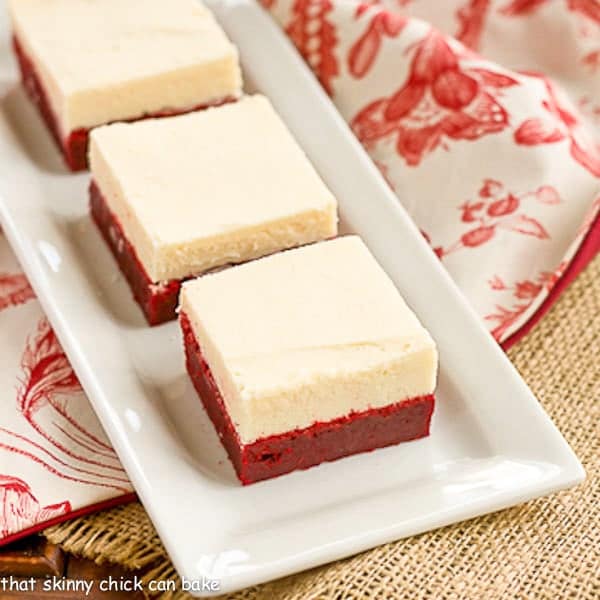 Red Velvet Brownies with White Chocolate Frosting
Don't Forget to Pin!
Note: This post may contain affiliate links; view
my Disclosure Policy
for details. I earn a small percentage from any purchase you make by clicking on these links at no extra cost to you.