How to Host a Holiday Cookie Exchange
After attending nearly 20 cookie exchanges, and hosting 3, I've become a pro at How to Host a Cookie Exchange! From sending invitations to delicious cookie recipes, I have every detail covered!
A Cookie Swap is a fun way to sample all sorts of holiday cookies without spending days in the kitchen.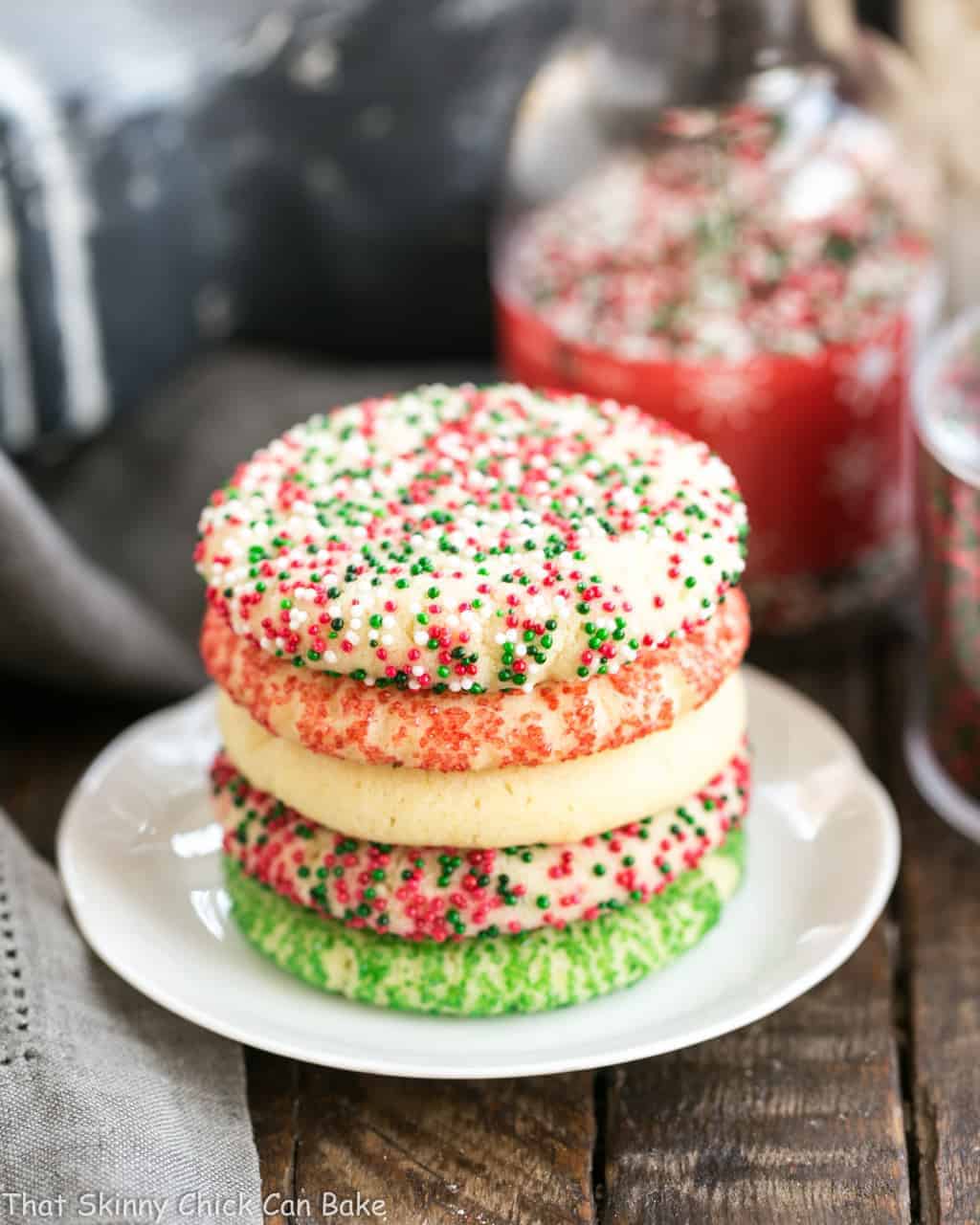 How to Host a Holiday Cookie Exchange
Setting up a timeline for hosting a cookie swap is vital. The first thing you must do is determine the rules. If you don't mind guests bringing store-bought cookies, that's fine, but make it clear if only homemade or semi-homemade are allowed.
Planning Tips:
Determine your guest list. If you have a friend who doesn't like to cook or bake, he/she might not be the best participant.
10-20 guests is a manageable number, but one of my girlfriends would host an annual cookie exchange with 50+ guests. She had it down to a science!
Find a date and time that works best for you and your friends. We go out to lunch before or after the actual exchange of cookies, so we generally meet in the late morning of a weekday. An evening exchange may be better for you and your guests.
Send out your invitations early since this is a busy time of year!
Very clearly state what is considered an acceptable cookie to bring to the cookie exchange. We prefer homemade over store-bought, and candies like fudge are also welcome. Festive cookies are best but we have never specified that cookies like chocolate chip are forbidden.
Once you have your group selected, decide how many cookies each attendee must bring. 
We have a group of 12, so enough cookies for 11 are needed. If each guest is to take home 3 of each cookie, they need to bring 33 cookies. The number of cookies to bake is totally up to you, but make it clear to your guests. Simple math will help you with this number.
Ask your guests to bring a plate or tray to display their cookies plus a container to bring their cookies home. You can also provide bakery-style boxes and paper for your guests. You may be able to purchase these from a local bakery or find at craft stores like Michaels or JoAnn Fabrics.
Purchase place cards, or make some at home, to label each kind of cookie.
Decide whether you'd like your guests to bring copies of their recipes to share. Note this on the invitation.
We rotate the hostess every year. At the end of the cookie exchange, we like to inquire if anyone would like to host the following year.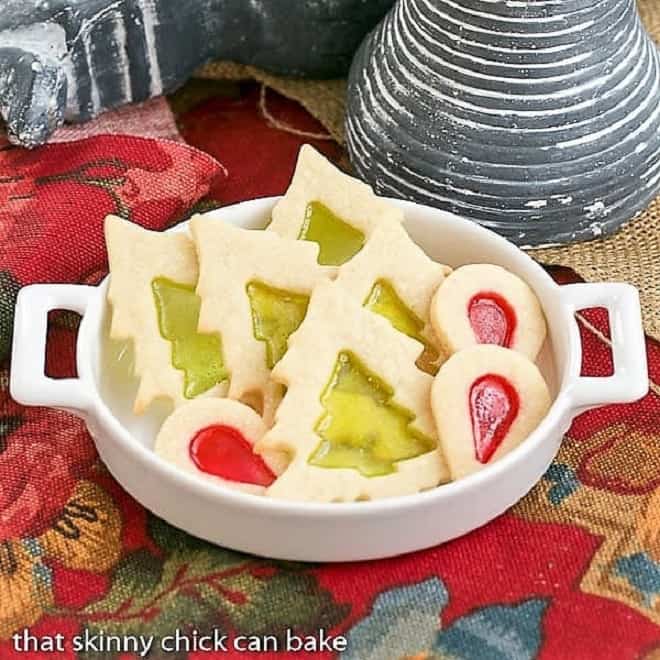 Timeline for Your Cookie Exchange
One month ahead: Send out a detailed invitation with the time, date, and specific instructions for your cookie swap. Include the parameters of what kind of cookies to bring, the number of cookies to bring, whether to provide copies of the recipe, and other supplies needed like a container to bring cookies home.
Two weeks ahead: Start planning your menu, your cookies, and buy supplies like boxes, paper plates, napkins, name tags, etc.
One week ahead: Decorate your home, buy your cookie ingredients, and pick out some festive music to have playing in the background. Determine a day to bake your cookies, depending on how perishable they are.
The day before the cookie exchange: Set your table, clear space for all the cookies to be displayed, set out plates, cups, and napkins, prepare snacks, appetizers, lunch dishes that can be made in advance. Of course, you can buy any dish you'd prefer not to make yourself.
The day of the event: Set out food, make coffee, set up the teapot, set out place cards for cookie names and name tags, if needed, with a pen.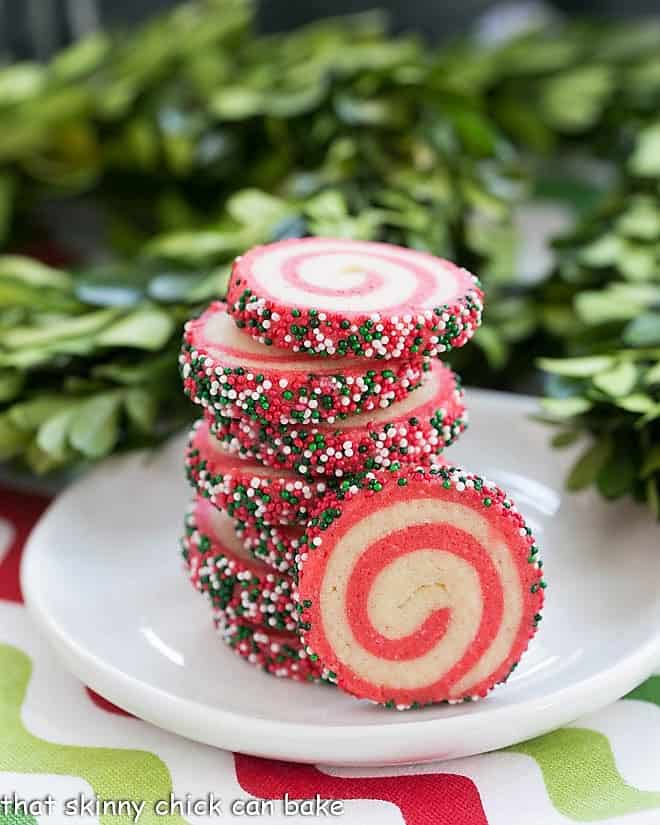 Frequently Asked Questions
What Do You Serve at a Cookie Exchange?
Your menu depends on the time of day of your cookie swap. Since we go out to lunch, coffee, tea, and light refreshments are all that is needed. Pumpkin bread, a coffee cake, muffins, and even mulled cider are nice.
If serving lunch, think about a simple quiche and green salad. No need for dessert with all the cookies! If entertaining in the evening, have some appetizers, wine, and soft drinks available.
How to Package Cookies to Take to a Cookie Swap?
Take the cookies to the party in a sealed container. Separating layers of cookies with parchment paper is nice.
You may want to bring a serving tray to display them for the exchange. It depends if the event is super casual or more festive and formal. Check with the hostess if you're unsure.
What do you Wear to a Cookie Exchange?
Again, this depends on the host and time of day. A morning coffee will be more casual than an evening party. Since you're exchanging Christmas cookies, festive attire is fun. The invitation should note any special dress code, such as ugly sweaters, etc.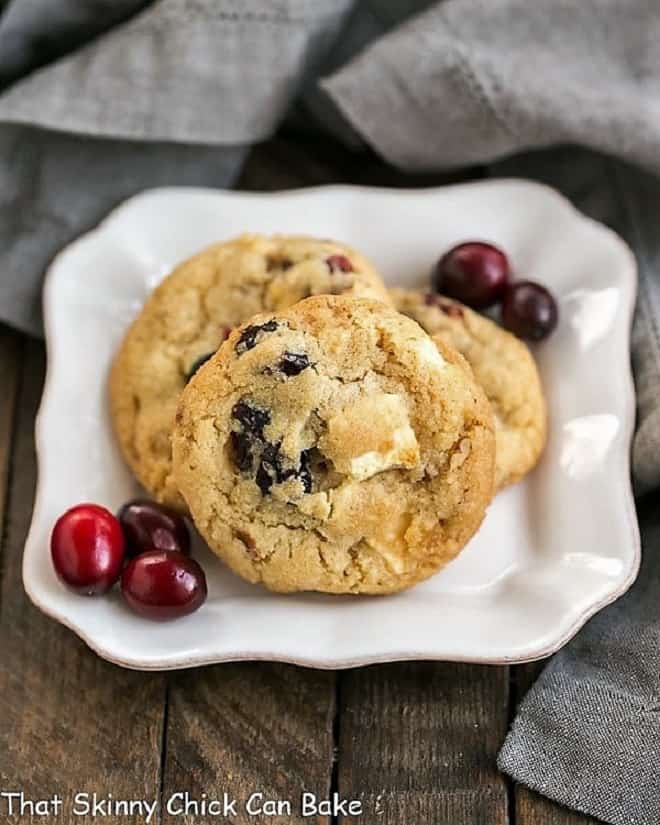 Cranberry White Chocolate Crystallized Ginger Cookies
You May Also Like:
Between my yearly cookie exchanges and baking holiday cookies for my friends and neighbors, I've collected loads of tasty Christmas Cookie Recipes. Here are some more of our favorites!
Best Sugar Cookies with Frosting
Have you hosted or been to a cookie exchange? How was it run? Do you have any tips? Please let me know in the comments!
Note: This post may contain affiliate links; view
my Disclosure Policy
for details. I earn a small percentage from any purchase you make by clicking on these links at no extra cost to you.