30+ Christmas Cookies
30+ Christmas Cookies from my blogger friends will inspire your holiday baking! There's always room for a new tried and true recipe. If you're lucky, it just might become one you'll make year after year!
Each holiday, I like to shake things up a bit with at least one new cookie! Lucky for you, I have a boatload of the Best Christmas Cookie Recipes to share with you today!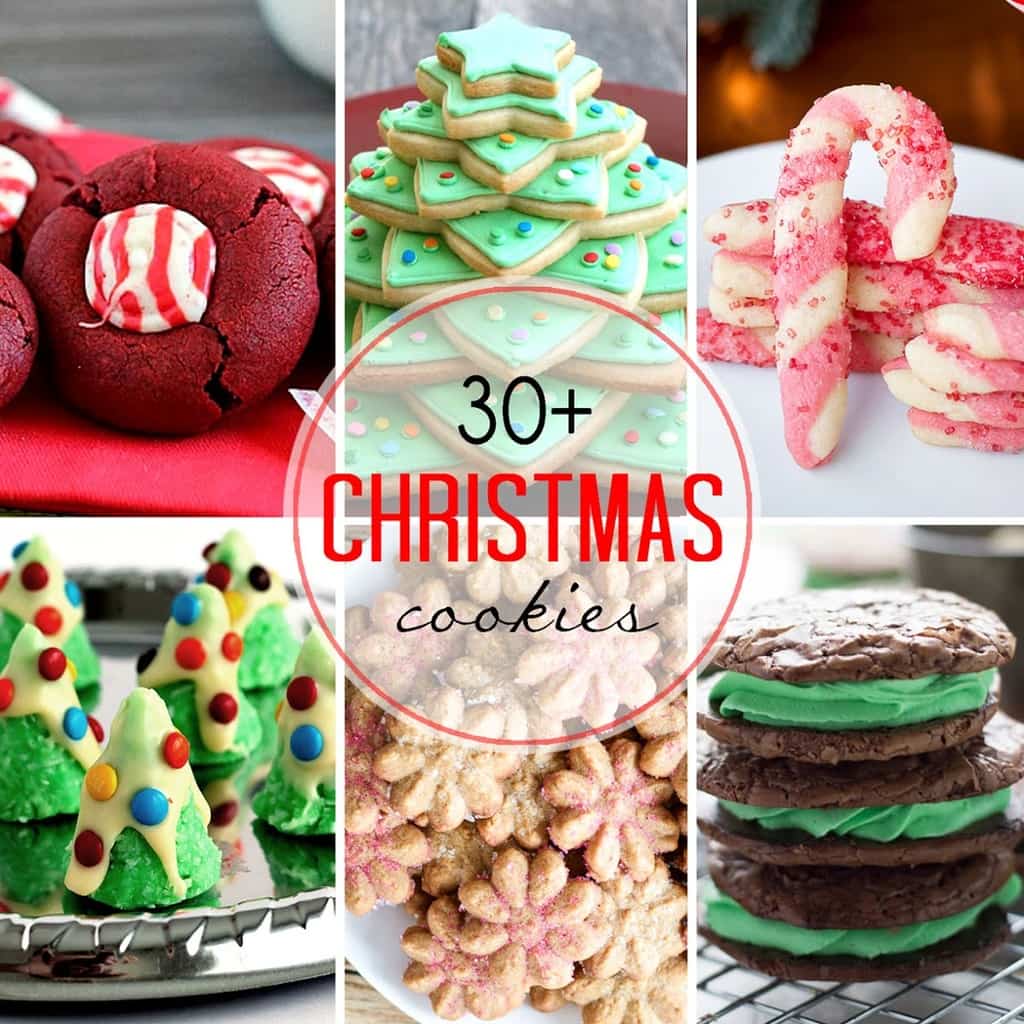 The Best Holiday Cookies
As soon as the Thanksgiving dishes are done, I start thinking about baking for the next holiday. I tend to make the same 6-8 cookies each year along with fudge, the best English toffee, and peppermint bark.
My rule of thumb for holiday cookies is to have one sugary cookie, one chocolate, one peanut butter, one ginger, one nutty and one coconutty. Something for everyone. And they are ALL my favorites. But I'm always looking for a new Christmas cookie recipe to try. Thanks to some of my blogger friends, I'm sharing a lot of inspiration for my holiday baking!!
I never stop looking for an improved recipe or a new twist to make my Christmas cookies even better. Plus I have an annual cookie exchange and that cookie recipe cannot be the same as one that I deliver to my friends and neighbors. That would be blasphemy!
Frequently Asked Questions
When Can You Start Christmas Baking?
If you have a big freezer, most cookies can be baked, cooled, and frozen for up to a month before you plan to deliver them or eat them. Just make sure to pack them airtight and defrost them overnight in the refrigerator before packing to deliver.
How Do You Freeze Cookie Dough?
I like to roll the dough into balls, then place them in a gallon-sized freezer Ziploc bag. Remove as much air as possible then place the bag in the freezer. Check out my post on How to Freeze Cookie Dough for details.
How Do You Keep Your Christmas Cookies from Drying Out?
One of my favorite tricks is to place a slice of fresh bread into the container where you're storing the cookies. The moisture in the bread will keep the cookies fresh longer. If you're not going to eat or deliver them for a few days, store them in the freezer and defrost them overnight in the refrigerator when needed.
More of the Best Christmas Cookies
I hope you found lots of inspiration for your holiday baking this year! I want to crank up the oven and start baking ASAP!!! Which is your favorite??? Don't miss my post on How to Host a Holiday Cookie Exchange!
The Recipe:
30+ Christmas Cookies
These Holiday Cookies are perfect for family gatherings or for Christmas gifts! These are the best Christmas Cookies from some of your favorite blogs.
Note: This post may contain affiliate links; view
my Disclosure Policy
for details. I earn a small percentage from any purchase you make by clicking on these links at no extra cost to you.