How to Freeze Cookie Dough
I start my holiday baking prep early in December to reduce the stress as Christmas draws near. I'm sharing How to Freeze Cookie Dough, one of the tricks for streamlining my holiday baking!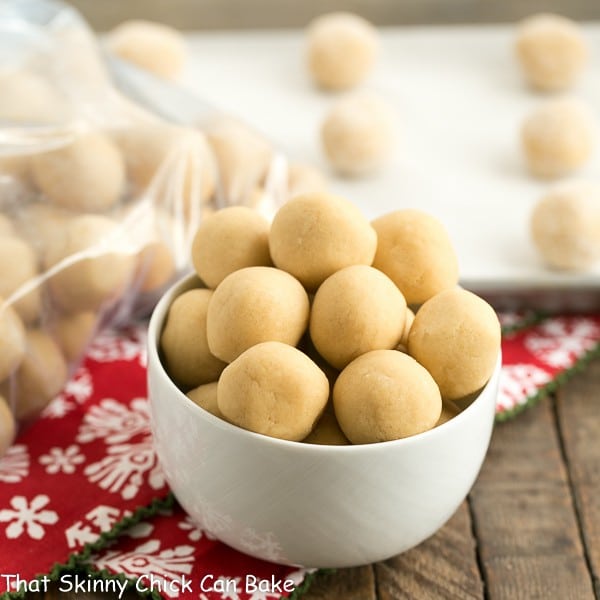 How to Ease the Stress of Holiday Baking
I make tons of holiday goodies. I bake the same cookies year after year plus a few candies. Truffles or caramels don't always make the short list, but fudge, toffee and peppermint bark are a given. Candies can be made weeks ahead of time, but I like the cookies I give away to be freshly baked. This can be a challenge! I found that making dough balls ahead of time and freezing them was a huge time saver.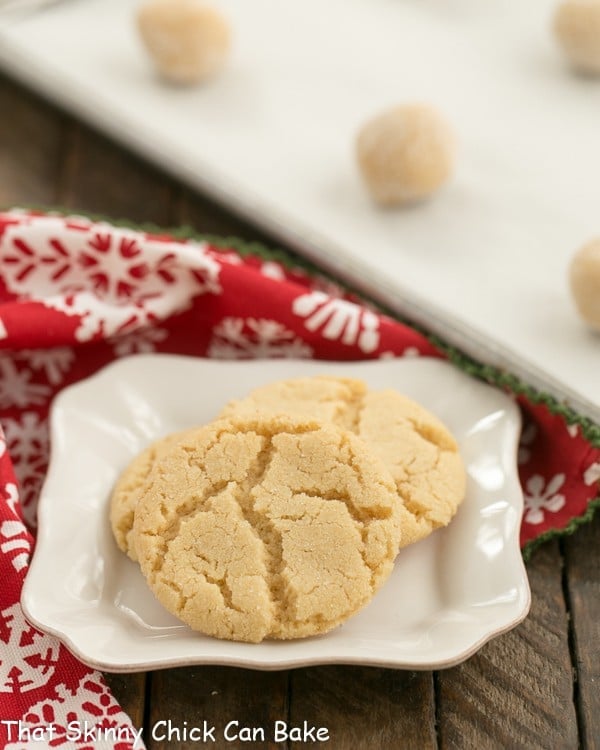 How to Freeze Cookie Dough
A few years ago, I started a new process. Instead of first baking the cookies and then freezing, I now form the dough into balls, place them on a parchment lined cookie sheet, slide the cookie sheet in the freezer. Once the dough balls are completely frozen, I put them in a Ziploc bag to store in the freezer until I'm ready to bake off all the varieties.
To defrost, put the Ziploc bags full of frozen dough balls in the refrigerator overnight and bake them ALL that next day. You may need to add a minute or two to the baking time if the recipe doesn't call for chilling the dough.
To reiterate, here are the steps for how to freeze cookie dough:
Make your cookie dough as usual. If it needs to be chilled before rolling into balls, place your covered cookie dough into the refrigerator.
Roll dough into balls as directed in your recipe.
Place on a parchment lined baking sheet (use one with a rim so dough balls don't roll off) and place into the freezer until firm (about an hour).
Place frozen dough balls into a gallon sized, freezer quality Ziploc bag. If the dough balls are to be rolled in sugar before baking, wait to do this step right before baking.
Seal the bag most of the way, then insert a straw into the bag and suck out as much air as you can. Completely seal the bag.
Place bag of dough balls into the freezer for future use. I would bake within a month for the best results.
To bake, defrost the dough by placing the bag into the refrigerator overnight. Bake according to recipe instructions, adding a minute or more if the recipe is not based on baking chilled dough.
Here's my chewy gingersnap recipe.
Here's my butterscotch cookie recipe (pictured).
Here's my cherry chocolate chunk cookie recipe.
And check out this fabulous list of 30 Best Freezable Cookie Recipes!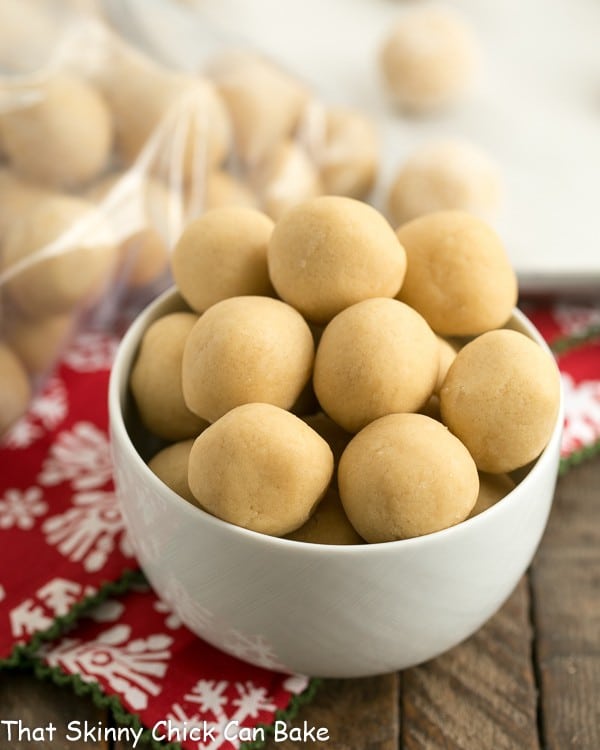 Happy Holidays!!!!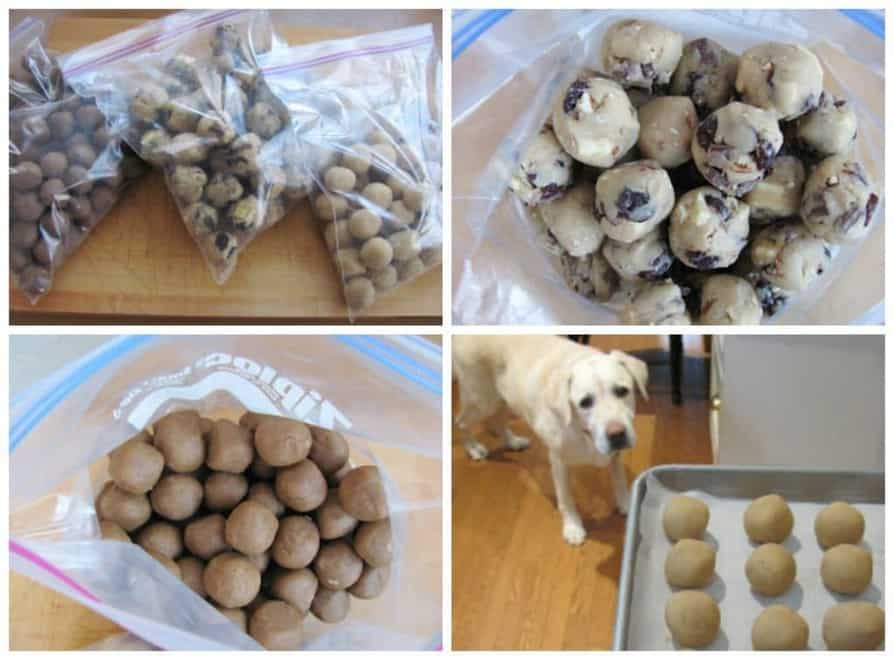 Images circa 2010
Note: This post may contain affiliate links; view
my Disclosure Policy
for details. I earn a small percentage from any purchase you make by clicking on these links at no extra cost to you.