Favorite White Chocolate Recipes
I'm sharing a roundup of some of my Favorite White Chocolate Recipes! Do any of these catch your eye? Or are you a chocolate purist?
The Best White Chocolate Recipes
Even though white chocolate isn't technically a true chocolate, it is at my house! Though the boys in the family will reach for the darkest chocolate over white chocolate, Katie and I have a special place in our hearts for white chocolate. Make sure to click through the links to pin your favorites or just pin the collage below to have access to all these recipes.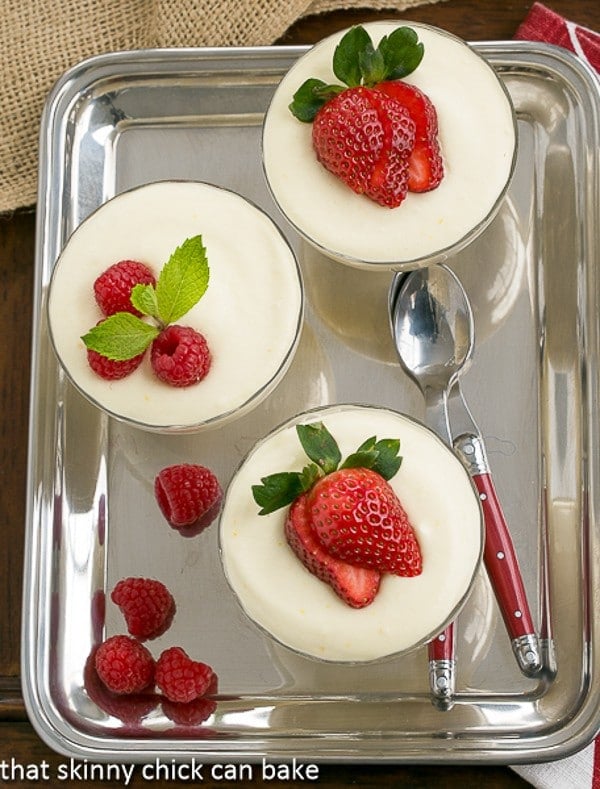 White Chocolate Mousse with Frangelico shows why white chocolate and this hazelnut liqueur are a divine pairing.
White Chocolate Cheesecake is a dreamy way to enjoy white chocolate. I love using the paddle attachment on my KitchenAid Artisan 5-Quart Tilt-Head Stand Mixer to make the smoothest cheesecake batter.
White Chocolate Molten Lava Cakes are a delicious alternative to the dark chocolate version! Stock up on some 4-ounce Porcelain Ramekins and bake up a batch!
White Chocolate Toffee Chunk Cookies are filled with so much deliciousness in every bite!
Cranberry White Chocolate Crystallized Ginger Cookies are perfect for the holidays, but only if you can wait that long! I love using anOXO Good Grips Cookie Scoop to ensure equal sized cookies.
You'll also love these White Chocolate Macadamia Nut Cookies and this White Chocolate Easter Bark!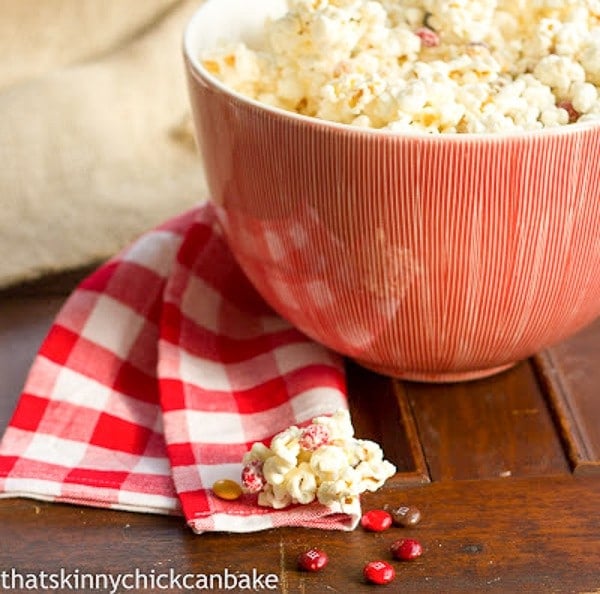 White Chocolate Popcorn is a terrific TV munching treat!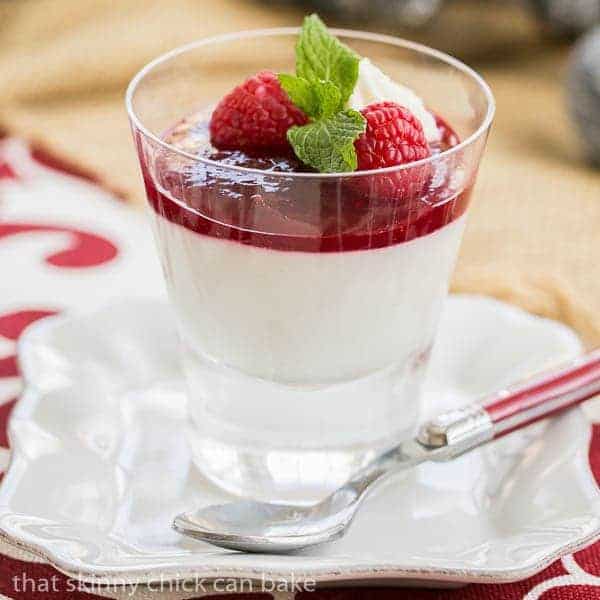 Raspberry White Chocolate Cheesecake Parfaits are so easy and elegant.
White Chocolate Pudding is such delectable comfort food.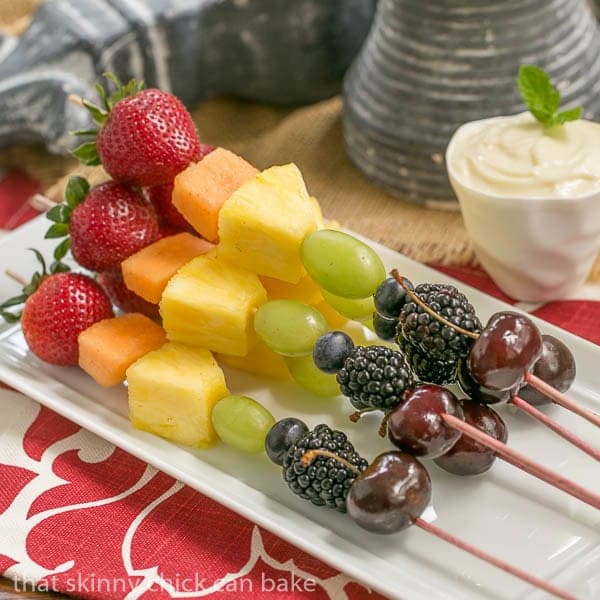 Fruit Kabobs with White Chocolate Dip ensures everyone gets their fruit for the day!
White Chocolate Raspberry Swirl Cheesecake is one of the creamiest cheesecakes I've ever made! My blogger friend, Danielle, recommends this Cheesecake Moat (affiliate link)to keep your cheesecake dry when baking in a water bath.
What Is White Chocolate?
Is white chocolate really chocolate??? Curious minds want to know!
White Chocolate is made with cocoa butter, milk solids, and sugar, but it does not contain cocoa solids or have the brown appearance of other varieties of "chocolate."
Nestles developed white chocolate in Switzerland in the 1930s to use up leftovers from making more traditional chocolates.
Since cocoa butter comes from cocoa beans, some argue that white chocolate is true chocolate.
There is no consensus, but according to the Washington Post, the FDA states: For a chocolate to be labeled as chocolate, as opposed to candy, the Food and Drug Administration requires that the bar be made up of at least 10 percent cocoa mass (nibs plus the cocoa fat inherent to the bean) , with no specifications about cocoa butter. White chocolate, on the other hand, has to have a cocoa butter content of at least 20 percent and does not require the inclusion of nibs.
What do YOU think? Is white chocolate a true variety of chocolate???
Are You on Team White or Dark Chocolate?
What's your favorite chocolate dessert? Do you prefer milk, semisweet, bittersweet or white chocolate? Are you dying to try any of the white chocolate recipes or do you have a favorite of your own? Let me know in the comments. Bon appetit!
More Recipes You'll Love:
Note: This post may contain affiliate links; view
my Disclosure Policy
for details. I earn a small percentage from any purchase you make by clicking on these links at no extra cost to you.