Favorite Pumpkin Recipes
Autumn is approaching and peaches and berries are being replaced in my baking with apple and pumpkin recipes. I'm sharing my Favorite Pumpkin Recipes from the blog.
From breakfast to snacks to holiday recipes to desserts, here are 10 of the best pumpkin recipes I've made for my family plus a few more from some blogger friends.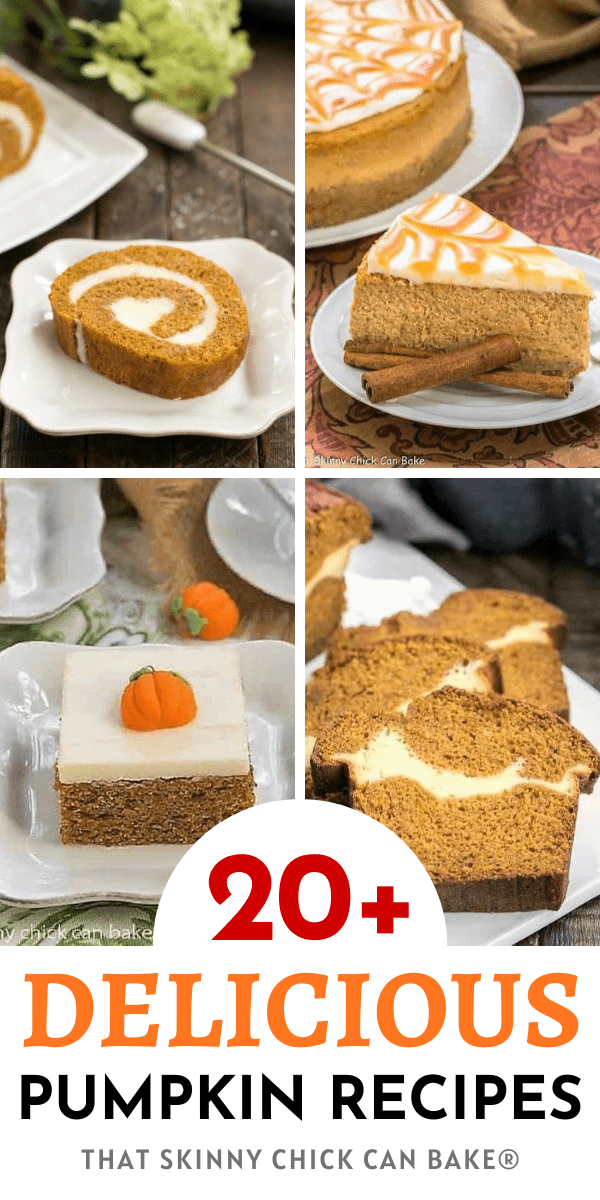 The Best Pumpkin Recipes
When it comes to baking, the classic fall flavors include pumpkin, apple, pears, and cranberries to name a few. I must admit, I have a weak spot when it comes to pumpkin desserts. I have to restrain myself, though, since the picky hubby will eat pumpkin pie at Thanksgiving but that's it! Scroll down for some tasty pumpkin recipes from the blog.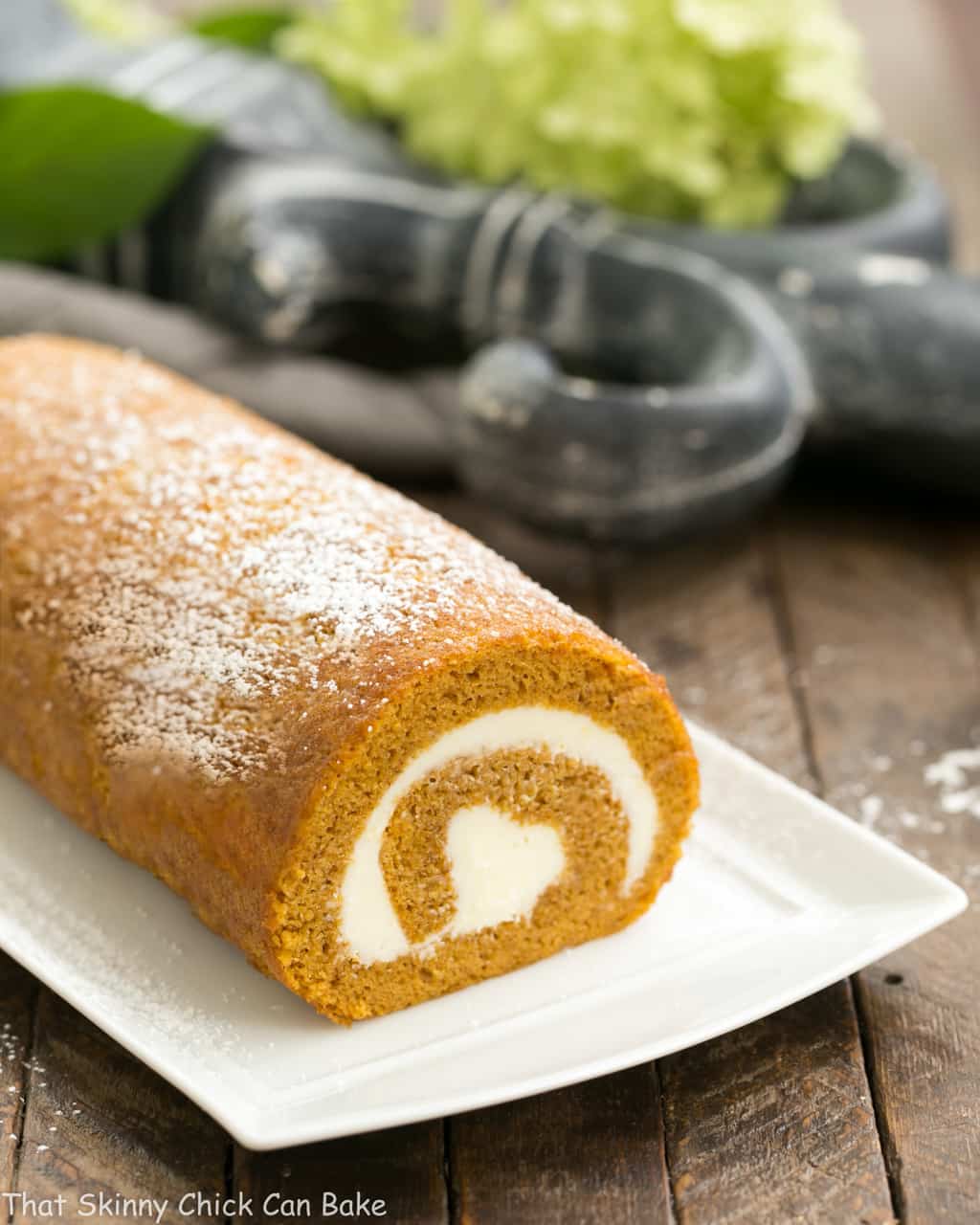 Pumpkin Dessert Recipes:
Pumpkin Roll
This Old-Fashioned Pumpkin Roll recipe was once featured on cans of Libby's pumpkin. A tender, cinnamon-spiced pumpkin cake is rolled around a lip-smackin' good cream cheese filling makes for a classic autumn dessert. I've tweaked the original recipe to eliminate the nuts to appease the nut-phobic family.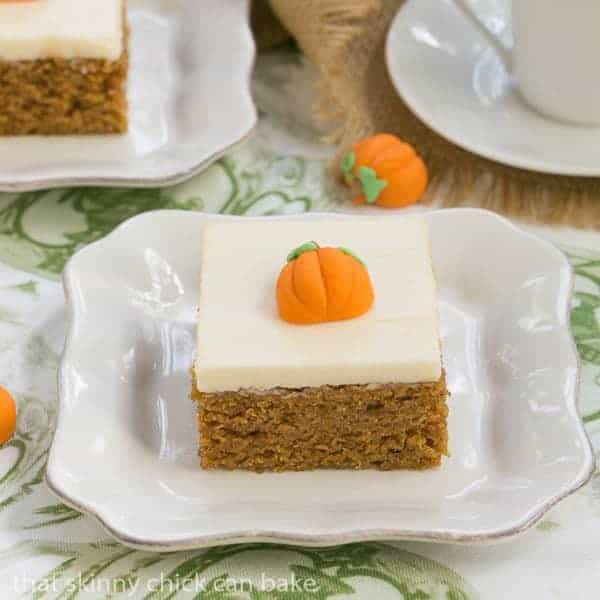 Pumpkin Bars
Warning, these Pumpkin Bars with Cream Cheese Frosting have been nicknamed "Killer Pumpkin Bars," as they're dangerous to have around. There's something magical about the combination of pumpkin and cream cheese that makes desserts like this impossible to resist!
Pumpkin Fudge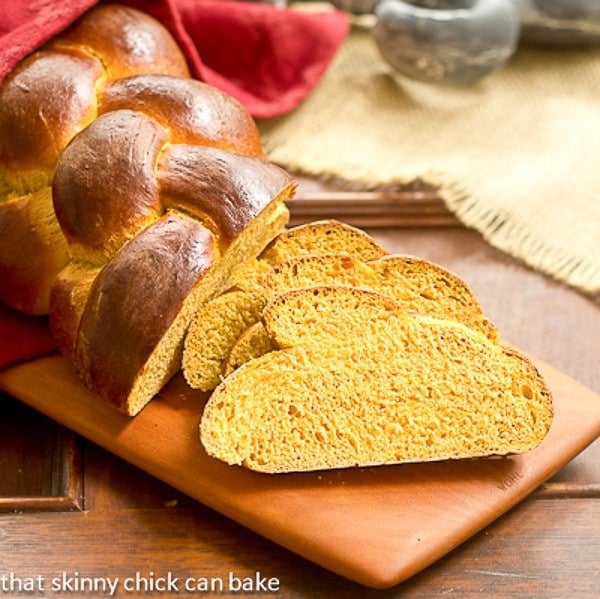 Braided Pumpkin Challah
I've had a love of braided bread since I tasted my first bite of challah when visiting Aspen in the 1970s. This Pumpkin Challah makes a gorgeous statement with its golden coloring and glossy egg glazed crust.
The sweetness from the pumpkin only adds to its deliciousness! This could easily be MY favorite pumpkin recipe.
Cream Cheese Filled Pumpkin Bread
The yummy layer of filling in this Cream Cheese Filled Pumpkin Bread pushes ordinary pumpkin bread over the top. Mind you, we adore plain ol' pumpkin bread around here, but finding a cheesecake-like ribbon in every slice will put a smile on your face in the morning. Even if your alarm clock went off at 6 AM!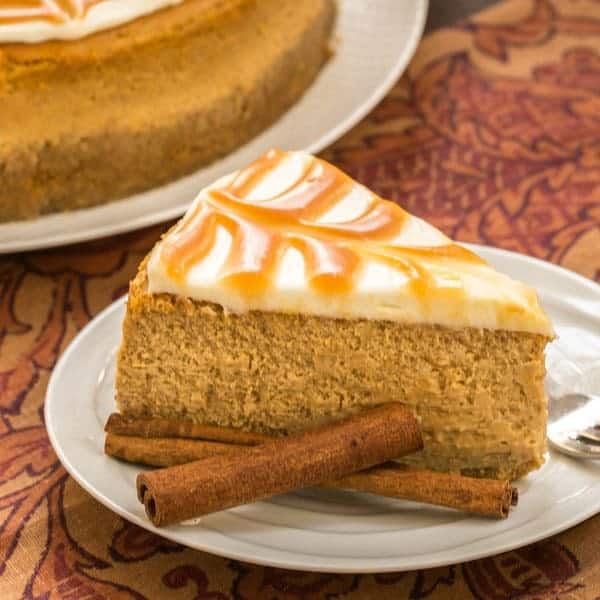 Caramel-Topped Pumpkin Cheesecake
This Caramel Topped Pumpkin Cheesecake without any fancy topping is delicious enough on its own. But a drizzle, or even a fancy-schmancy web design (it's super easy to make) of caramel, makes it a show stopper!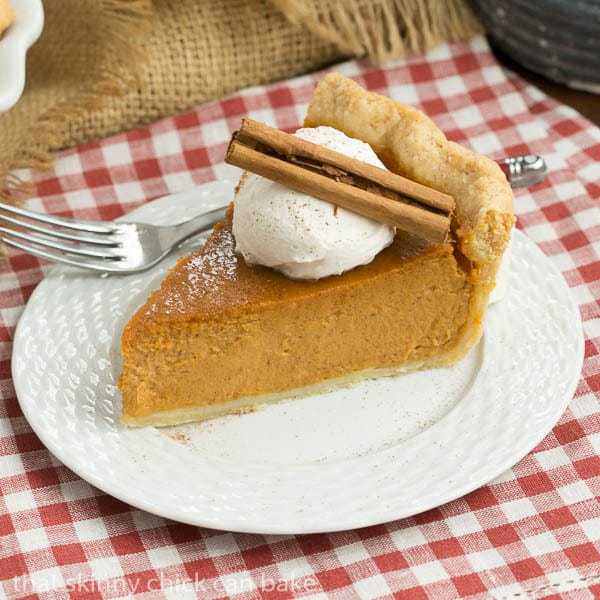 Classic Pumpkin Pie
This Classic Pumpkin Pie is based on the popular pumpkin pie recipe on Libby's pumpkin label. I've tweaked this famous recipe by adding an extra egg and substituting cream for the evaporated milk.
Truly the perfect way to end Thanksgiving dinner, with or without a dollop of sweetened whipped cream. Add a little bourbon to your cream for an adult twist.
Easy Pumpkin Recipes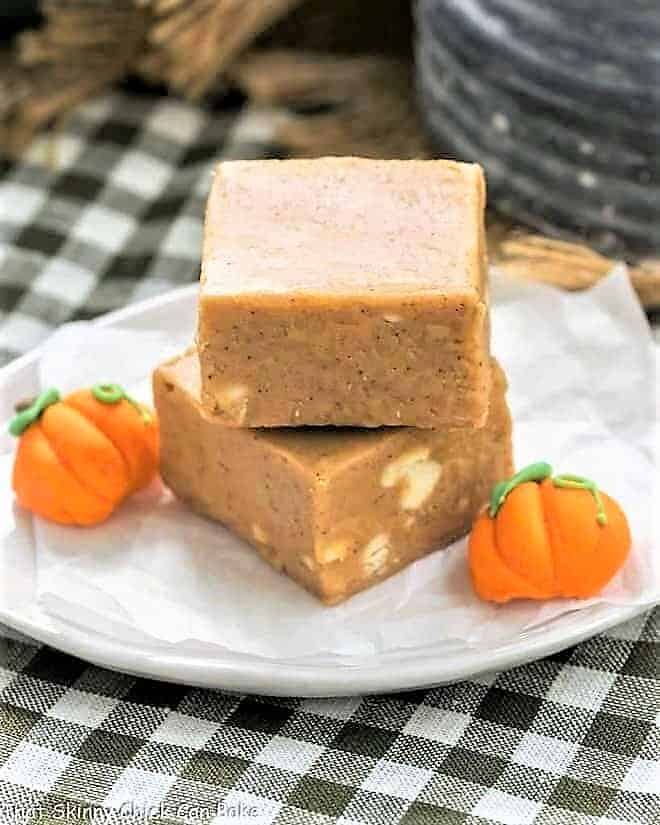 Easy Pumpkin Fudge
Easy Pumpkin Fudge is a twist on the no-fail fudge I make every Christmas for friends and neighbors. Super easy, it's made on the stovetop with evaporated milk, marshmallow cream, white chocolate chips, and of course, pumpkin! A fun addition for Halloween or Thanksgiving festivities.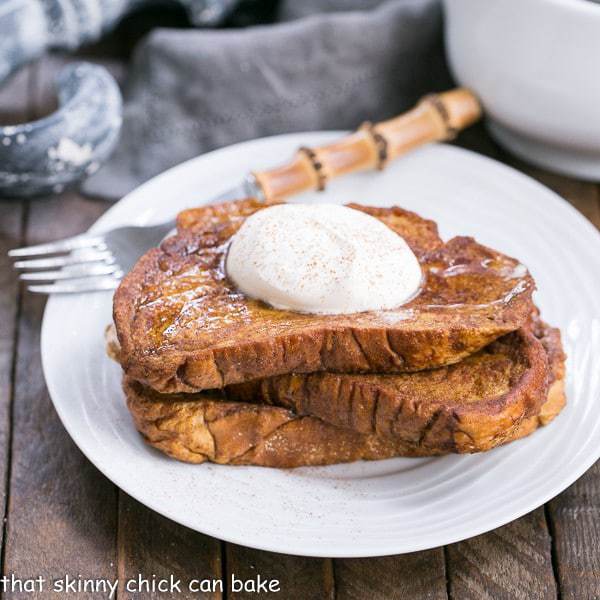 Pumpkin French Toast
Pumpkin French Toast is a fabulous way to get the autumnal flavors of pumpkin pie in a delectable stack of French toast. It's a fun breakfast for the holidays!
Pumpkin Bread with Apples
Pumpkin Bread with Apples is just another excuse to bake up a batch of pumpkin bread. Double the fall flavors in every bite, this spiced quick bread is moist and delectable
Classic Pumpkin Bread
This Classic Pumpkin Bread is a beloved family recipe. I usually triple the batch so I can divvy the loaves up to the kids, two of whom live here in Indy, but love handouts from mom. It's always moist and spiced perfectly! I'd wager that this is one of their favorite pumpkin recipes.
Divvy up the batter into muffin tins and voila, a pumpkin muffins recipe! Bake for around 20 minutes or until a toothpick inserted in the center comes out clean.
This was the bread a neighbor gifted us each Christmas and then my mom would make when we pleaded for more. Your family will love this pumpkin bread, too.
Frequently Asked Questions
What Parts of the Pumpkin is Edible?
Every part of the pumpkin is edible except for the stem. The flesh can be used for pies, cakes, and bread, the seeds for snacks, the stringy "guts" can be used for broth, and the skin can also be eaten.
Is Pumpkin a Squash?
Pumpkin is a member of the gourd family along with watermelon, muskmelon, and squash. It is a fruit that's native to North America.
What Kind of Pumpkin is Best for Cooking?
Pumpkins sold for carving are not the best for cooking as they have less flesh than other varieties. Look for a pumpkin that's heavy for its size, meaning it has more flesh available for cooking. It should also be unblemished. Smaller pumpkins are more tender than big ones.
How Do You Store a Fresh Pumpkin?
They keep well at room temperature for up to a month and can be refrigerated for up to 3 months.
What Does Pumpkin Taste Like?
The flesh is sweet and mild. The seeds are nutty when roasted.
You May Also Like:
These are some fabulous pumpkin recipes that have caught my attention! Make good use of autumn, AKA pumpkin season, to treat your family to some of these terrific pumpkin dishes!
Note: This post may contain affiliate links; view
my Disclosure Policy
for details. I earn a small percentage from any purchase you make by clicking on these links at no extra cost to you.