Tired of the mess of brining your holiday bird? Try this Dry Brined Turkey recipe for delicious, moist results!

Dry Brined Turkey: You'll Never Go Back!
After years of soaking our turkey overnight in a brine solution, I finally got wise and tried a new method. Dry brining is basically rubbing your bird with kosher salt and letting it rest in the fridge for 3 days. A couple massages, a flip upside down for the last day and a night uncovered is all that's needed. Seriously, you'll love this easy as pie preparation. You'll just need to pick up and have your turkey thawed at least 3 days prior to roasting it.


Allot 3+ Days for Brining
I didn't realize the meat market was closed on Monday last year, so I didn't get the full 3 days of dry brining. This year, I'm better prepared. The turkey was still a show stopper. Crispy skin and moist, lightly salted meat. I actually roasted a 22-pound bird and half was eaten by the end of the day. It is amazing what two twenty-something sons can pack away. And the process was a piece of cake compared to filling a huge bag with a brine of water, salt, sugar and spices, lifting a slippery turkey into its bath and placing it in a cooler. Then if you happen to have a paranoid husband who is sure that raccoons will break into our cooler set on the patio overnight, you will also need to rig it so it is critter proof. I'm exhausted just thinking of our previous exploits. If you haven't heard of dry brining, I think you'll be delighted with the results if you give it a shot.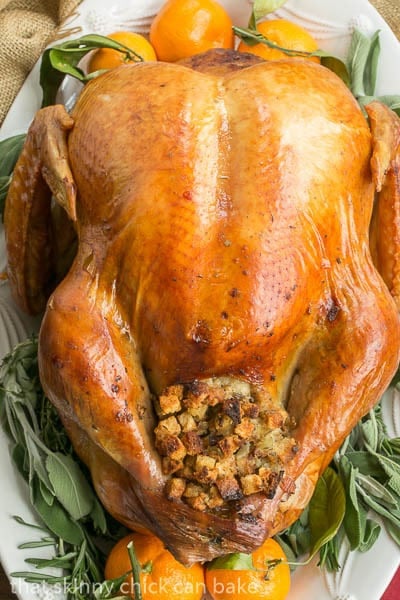 You Might Like:

Note: This post may contain affiliate links; view my Disclosure Policy for details.  I earn a small percentage from any purchase you make by clicking on these links. This helps me keep my kitchen stocked with butter and chocolate!