Gooey Butter Cake from Scratch
My family adores Gooey Butter Cake AKA Gooey Butter Bars. This from-scratch recipe is even better than the cake mix version that's been around for decades!
The original recipe was developed in St. Louis nearly a hundred years ago. It's a safe bet there were no boxed mixes involved!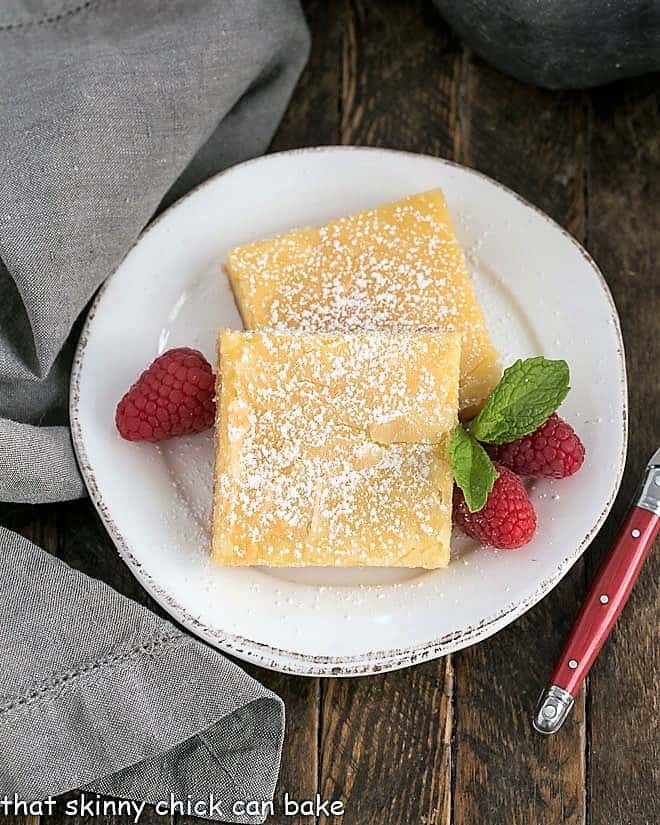 Why You Must Make
I was baking a version of Paula Deen's Gooey Butter Cake long before she was on TV. In fact, one of the nurses I worked with shared the recipe before I was married. Way back when. We were creating an array of holiday treats for the staff on our oncology unit. Both of us dug through the recipe cards copied from our mothers for some old favorites. This was one of Anne's. She called them Gooey Butter Bars and my family shortened this favorite dessert to "gooey bars."
The cake mix version results in a cloying dessert with an artificial taste. We still ate every crumb!
This ooey gooey butter cake recipe from scratch is SO much better!
My family has loved this St Louis Gooey Butter Cake for decades! You must see if yours will, too.
The whole family loved this version of gooey butter bars. I'm certain I'll still make the cake mix version on occasion when time is tight! But this is my favorite recipe. And for a portable version, try these tasty Gooey Butter Cookies!!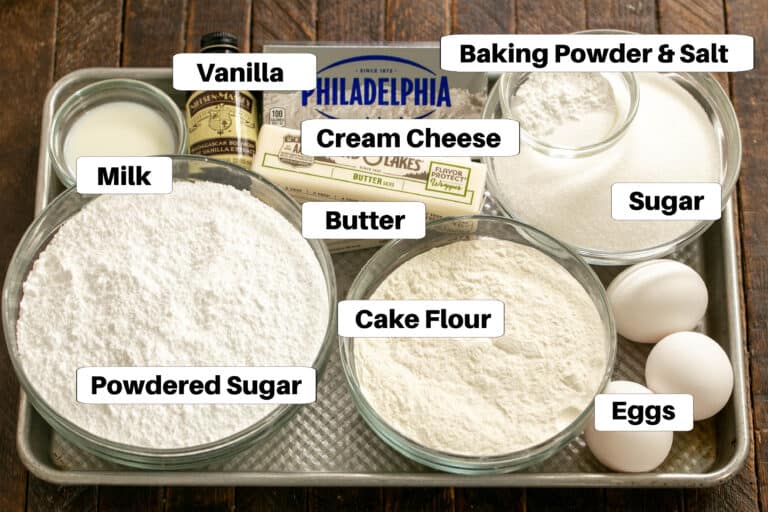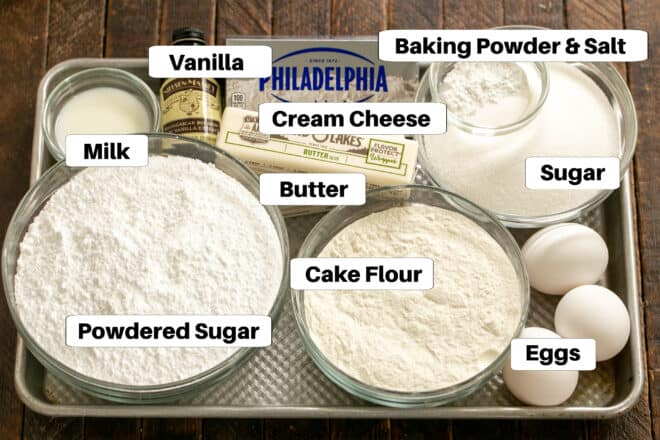 Ingredient Notes
Kitchen Staples – Sugar, Salt, Milk
Cake Flour – Swans Down and King Arthur brands are readily available or see the frequently asked questions for how to make a homemade version.
Baking Powder – Unlike baking soda, baking powder will often expire while it's in your pantry. Check the date on the can or you can test its potency by putting a spoonful into a cup of very hot water. If it's still active it will bubble vigorously.
Eggs – Have them at room temperature for easier incorporation.
Vanilla Extract – Always make sure you buy real vanilla extract not artificially flavored.
Cream Cheese – Have at room temperature for easy and smooth incorporation.
Butter – Melted. Salted is fine.
Powdered Sugar – A 16-ounce box.
Reader Endorsement
From Terry: Ok, I am a little upset that I tried this recipe, because this cake is DANGEROUS!! O. M. G. I've made it several times with the cake mix for crust and always loved it but wished the crust was thinner. This recipe is PERFECTION and I will sing its praises!!
How to Make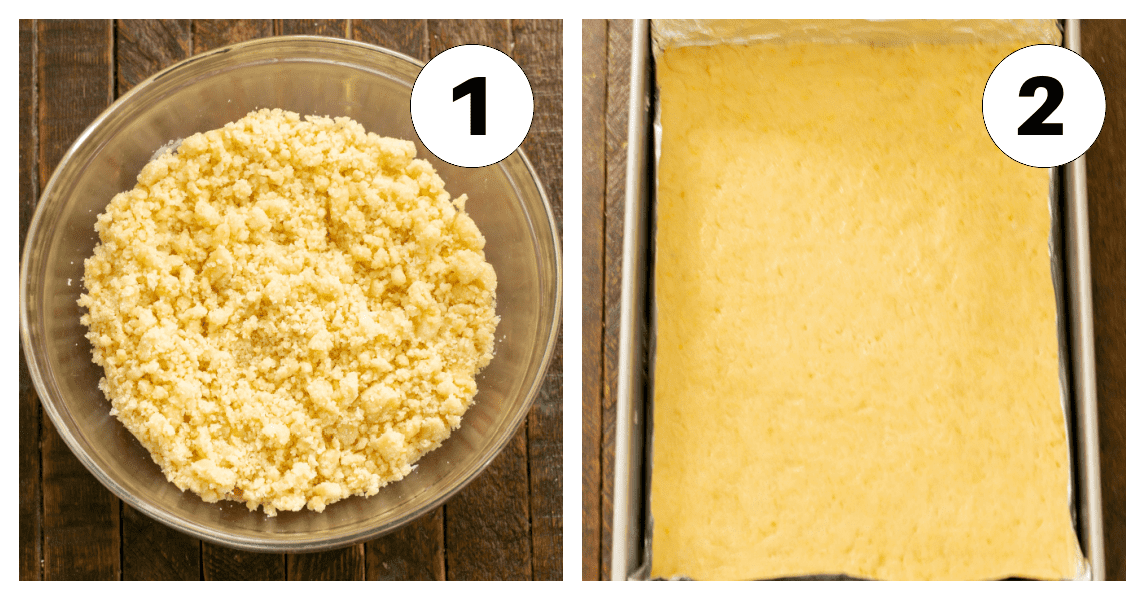 Line your baking pan, make the crust mixture.
Pat onto the bottom of the pan.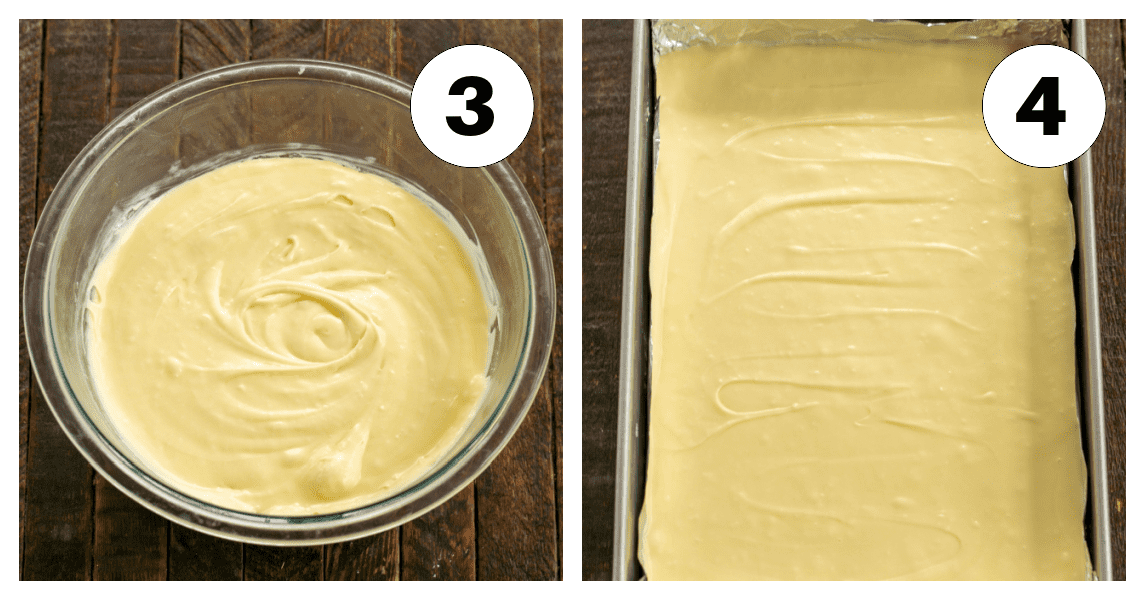 With a mixer, beat together the topping.
Smooth over the crust with an offset spatula.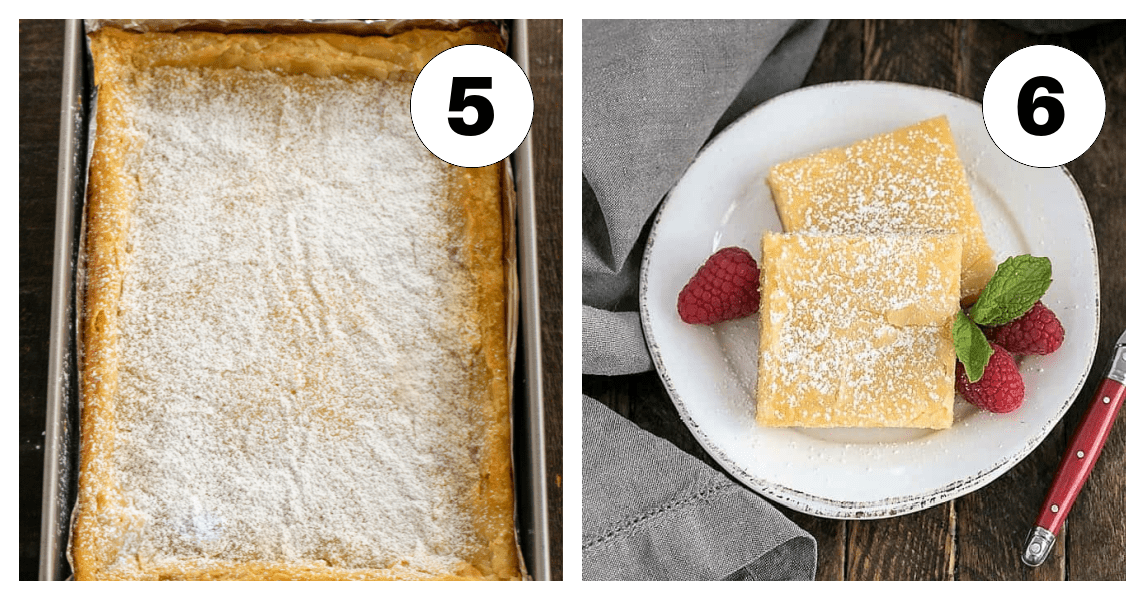 Bake as directed, then sprinkle with powdered sugar when cooled to room temperature.
Slice and serve.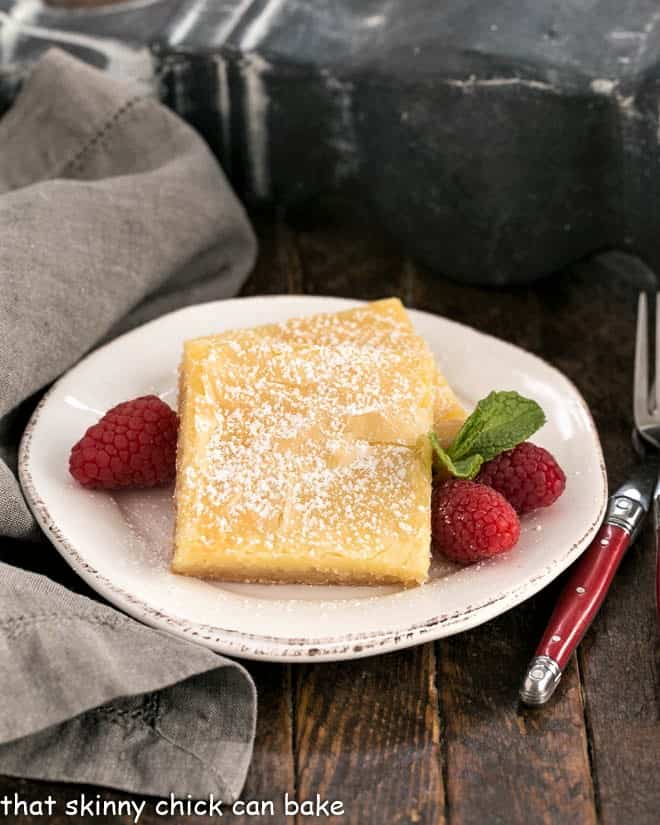 Expert Tips
Prep your baking pan by lining it with non-stick foil. This helps prevent the bars from sticking to the pan and also creates a sling to remove the cooled bars to a cutting board to slice.
Sift the powdered sugar to make a smooth batter.
PRO-Tip: Have the cream cheese and eggs at room temperature for easier incorporation. Place cream cheese in its wrapper and/or eggs in a bowl of very warm water to hurry the process along if you didn't pull them out of the refrigerator early enough.
If you want your crust nice and even, use the palm of your hand over a butter wrapper (buttery side down) to pat and smooth the surface.
Use an offset spatula to smooth the top of the filling before baking.
When cooled, you may want to remove the bars from the pan to slice, and dust with powdered sugar for a nice presentation.
If you want to cut nice squares, it's best to chill the bars well so they firm up a bit. But let come to room temperature to serve so you get the full "gooey" experience.
Frequently Asked Questions
What If I Don't Have Cake Flour?
PRO-Tip: You can easily make your own version of cake flour with corn starch and all-purpose flour. Measure out 1 3/4 cups all-purpose flour and 1/4 cup cornstarch. Whisk together and use in this recipe. Cake flour has less gluten and the addition helps make more tender baked goods. The cornstarch dilutes the flour, therefore reducing the amount of gluten in the final recipe.
Why Does My Cream Cheese Need To Be at Room Temperature?
After years of making cheesecakes, I've learned to set my cream cheese on the counter about 2 hours before I plan to start mixing. If I don't, there will be little bits of cream cheese that don't blend smoothly into the batter. Although it won't ruin your dessert, this extra step makes a more homogeneous-looking batter. If you forget, take the cream cheese out of the box, but still in its foil wrapper, place it in a bowl of hot tap water, and let it warm up for about 15 minutes.
How Do You Store Gooey Butter Cake?
Keep these bars covered at room temperature for up to 3-4 days. They do not need to be refrigerated. For longer storage, they can be refrigerated up to a week and frozen for up to 3 months.

If desired, cut into bars, spread them out on a baking sheet, and freeze until firm. Then they can be placed in a freezer-grade Ziploc bag and stored in the freezer. One or two can be pulled out and defrosted as needed.
Where Did Gooey Butter Cake Originate?
Years after making these bars for the first time, I found out that these dessert bars were a St. Louis, Missouri phenomenon known as gooey butter cake. Supposedly they were an accidental invention in the 1930s.

The story goes that a baker was making a coffee cake and messed up the proportions. Instead of the typical texture, the resulting dish was gooey with a pudding-like center.
No matter the name, this St. Louis Butter Cake is an uber-sweet layered dessert with a dense cake-like base and a luscious, sugar-laden cream cheese topping that forms a paper-thin crackled layer when baked. A sprinkle of powdered sugar is all that's needed to finish off these gems.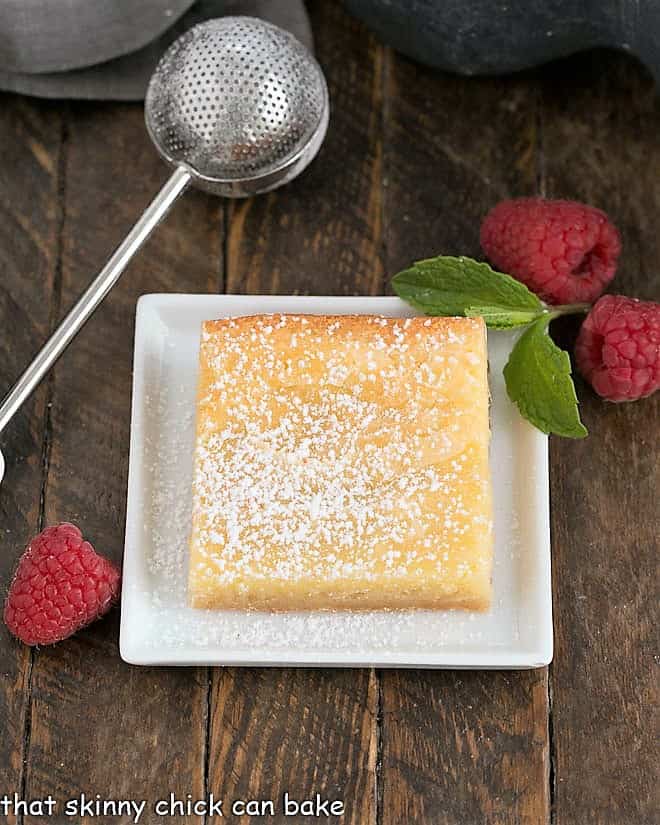 You May Also Like:
Bar cookies are a go-to dessert at our house. Instead of rolling or scooping out individual dough balls for cookies, bar cookies are just baked up in a pan and cut into squares! Easy, peasy! Here are some family favorites: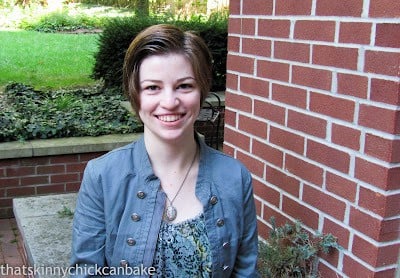 The birthday girl who requested these bars instead of cake!
Stay in touch through social media @ Instagram, Facebook, and Pinterest. Don't forget to tag me when you try one of my recipes! And if you love the results, please give it a 5-star rating in the recipe card. Note: As an Amazon Associate, I earn from qualifying purchases. Visit my Amazon Store for my favorite products.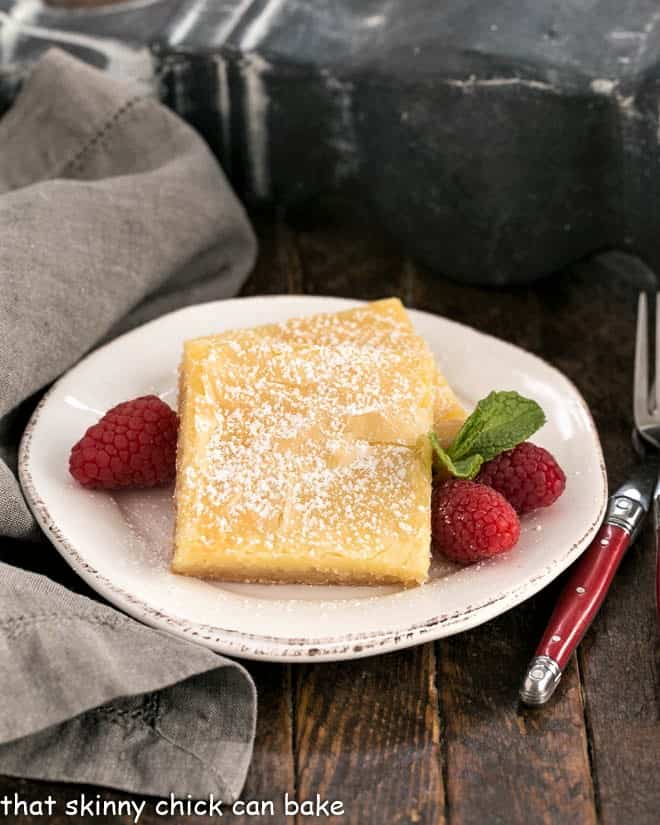 The Recipe:
Gooey Butter Cake from Scratch
Prep Time 20 minutes
Cook Time 40 minutes
Total Time 1 hour
Yield 24 bars
Gooey Bars, a classic St. Louis treat.
Ingredients
Bottom Layer
2 cups cake flour
1 ½ cups sugar
2 teaspoons baking powder*
½ teaspoon salt
1 egg, at room temperature
½ cup butter, melted
2 tablespoons milk
1 teaspoon vanilla extract
Top Layer
8 ounces cream cheese, at room temperature
2 large eggs, at room temperature
1 teaspoon vanilla extract
½ cup butter, melted
16 ounce box of powdered sugar, sifted, reserve a few tablespoons for sprinkling over top before cutting and serving.
Instructions
Preheat oven to 350º. Line a 9 x 13-inch pan with foil and spray with non-stick cooking spray.½
Sift together the cake flour, sugar, baking powder, and kosher salt into a large mixing bowl. Mix till blended. Add the egg, melted butter, milk, and vanilla. Mix to combine completely.
Press the dough evenly in the bottom of the prepared pan
To prepare the top layer, beat the cream cheese until it's smooth. Add the eggs, vanilla, and melted butter. Mix until combined. Mix in powdered sugar and mix until smooth....you may have a few small lumps.
Pour the batter on top of the bottom layer. Spread it out evenly.
Bake 35-40 minutes. Sprinkle with reserved powdered sugar when cool.
Notes
*Make sure to check the date on your baking powder as it often expires sitting in your pantry. If in doubt, buy a new can.
Adapted from Gingerbread Bagels
Recommended Products
As an Amazon Associate and member of other affiliate programs, I earn from qualifying purchases.
Nutrition Information:
Yield:
24
Serving Size:
1 bar
Amount Per Serving:
Calories: 274
Total Fat: 12g
Saturated Fat: 7g
Trans Fat: 0g
Unsaturated Fat: 4g
Cholesterol: 53mg
Sodium: 185mg
Carbohydrates: 41g
Fiber: 0g
Sugar: 31g
Protein: 2g
Note: This post may contain affiliate links; view
my Disclosure Policy
for details. I earn a small percentage from any purchase you make by clicking on these links at no extra cost to you.