Best Fall Crockpot Recipes
Today I have some of the Best Fall Crockpot Recipes to add to your repertoire. With a chill in the air and busy autumn schedules, these fall-inspired slow cooker recipes can be indispensable!
These Autumn Slow Cooker Recipes were hand selected by some terrific food blogs, so take a gander and ease the mealtime stress level by having an array of terrific recipes to add to your menu.
Best Fall Crockpot Recipes
Along with a group of my favorite bloggers, I'm happy to share some of our favorite crockpot recipes! Even though I work from home, there are days when my schedule is so crazy that a collection of delicious slow-cooker recipes is this girl's best friend!
Plus we're going to renovate our kitchen over the next year. No oven? No cooktop? I'll be relying on my crockpot and InstantPot (once I figure out how to work it!). I hope you'll find some inspiration as you scroll through these terrific fall-inspired slow cooker recipes.
The slow cooker ensures a creamy cheesecake! and the cranberry topping makes it suitable for Thanksgiving or any fall dinner.
The long, slow cooking time transforms your pot roast into a flavorful, tender entree.
This is the perfect beverage for all your holiday celebrations. Keep the festive cider warm in a slow cooker.
Enchilada soup is always a hit for family meals. Make sure to have plenty of cheese and sour cream for topping each bowlful.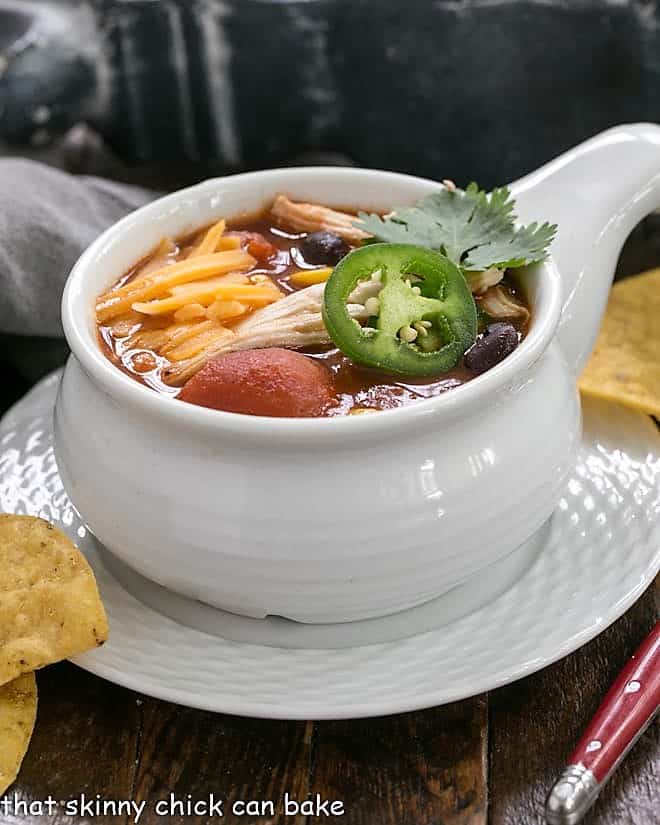 A delicious meal on a chilly autumn evening!
Turkey isn't just for Thanksgiving. This spicy glazed tenderloin is a tasty dinner recipe.
Helpful Tools:
Frequently Asked Questions
What Are the Best Cuts of Meat to Use in a Slow Cooker?
Your meat selections should be tougher, more fatty cuts that will stand up to the long cooking time. The fat will melt away, leaving the meat tender and moist.

Try chuck roasts, short ribs, pork shoulders, brisket, lamb shanks, and chicken thighs.
Should the Meat Be Browned Before Slow Cooking?
It's not essential, but it is recommended. Browning will add an extra depth of flavor due to the Maillard reaction which is a chemical reaction between amino acids that gives browned food a delicious, distinctive flavor.
Can You Add Frozen Meat to a Crockpot?
It's better to gently defrost your meat in a microwave than to ever use frozen meat. Frozen cuts of meat will take a long time to come up to temperature, therefore increasing the chances of foodborne illnesses.
You May Also Like:
Note: This post may contain affiliate links; view
my Disclosure Policy
for details. I earn a small percentage from any purchase you make by clicking on these links at no extra cost to you.