This French lemon tart, or Tarte au Citron, is the most exquisite citrus dessert you'll ever experience.
Tarte au Citron
Besides chocolate, the hubby loves lemon desserts. I baked up some lemon squares for the Secret Recipe Club this month, and both Bill and Katie gave them rave reviews. Then a few days before we traveled to visit my in-laws, I saw my fruit bowl was still full of gorgeous lemons. I thought a simple lemon tart, or Tarte au Citron, would be perfect. A shortbread crust filled with a luscious, lemon sabayon would certainly fit the bill. And it would be a nice treat to bring along on our visit. Oh.my.gosh. This trumps any and every lemon dessert I've ever made or tasted. The buttery crust and creamy filling were an exquisite combination. My sweet mother-in-law enjoys all my cooking, but this one drew extra accolades. And though my father-in-law wasn't feeling up to par, he ate a thin slice each night. Sweet things weren't appealing, but the right balance of tart and sweet (and creamy, I must add) went down just fine.
Berries + Lemon = Dessert Nirvana
The filling was adapted from Thomas Keller, and you must make sure it thickens properly during the cooking process. If it's runny, it needs to be heated a while longer while whisking constantly. It will thicken a bit more as it cools, but it should reach the consistency of loose pudding while in your double boiler. Mine took longer than the original recipe stated, so be prepared.
I love to garnish my desserts with fresh berries…and any kind would work here…strawberries, raspberries or blueberries. A little dollop of sweetened whipped cream would push this over the top…especially if you're serving it for company. If you're a fan of lemon desserts, you must make this one!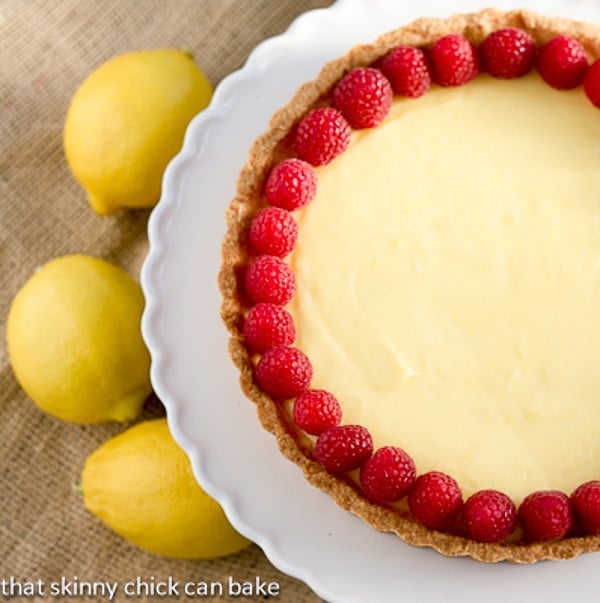 Better with Citrus Breakfasts:
Big On Citrus Breads & Condiments:
Make You Pucker Salads, Sides, & Main Dishes:
Sour Citrusy Sweets & Desserts:
Sour Sips & Drinks:
Join the #SundaySupper conversation on Twitter tonight to talk all about citrus recipes! We'll tweet throughout the day and share recipes from all over the world. Our weekly chat starts at 7:00 pm EST. Follow the #SundaySupper hashtag, and remember to include it in your tweets to join in the chat. Check out our #SundaySupper Pinterest board for more delicious recipes and food photos.
Print
Tarte au Citron…#SundaySupper
A sublime lemon tart adapted from Thomas Keller and Bon Appetit
Author:
Prep Time: 30 mins
Cook Time: 60 mins
Total Time: 1 hour 30 minutes
Yield: 8 servings
Ingredients
Crust::
1 cup plus 2 tablespoons flour
1/4 cup sugar
1/4 teaspoon salt
7 tablespoons cold butter, cut into pieces
1 egg yolk
1 tablespoon ice water
Filling::
2 large eggs, cold
2 large egg yolks, cold
3/4 cup sugar
1/2 cup fresh lemon juice
6 tablespoons (3 ounces) cold butter, cut into pieces
Instructions
Combine flour, sugar and salt in processor. Add butter; cut in using on/off turns until mixture forms coarse crumbs. Mix yolk and ice water in small bowl. Add to crumb mixture; process until dough begins to clump together. Press over bottom and up sides of 9-inch tart pan with removable bottom. Trim edges. Pierce crust all over with fork. Chill 30 minutes.
Preheat oven to 350°. Line crust with foil. Fill with dried beans or pie weights. Bake until crust is set, about 20 minutes. Remove foil and beans. Continue baking until pale golden, pressing with back of fork if crust bubbles, about 20 minutes longer. Transfer crust to rack.
Bring about 1½ inches of water to a boil in a pot that is slightly smaller than the diameter of the bowl you will be using for the filling. Meanwhile, in a large metal bowl, whisk the eggs, yolks, and sugar for about 1 minute, or until the mixture is smooth.
Set the bowl over the pot and, using a large whisk, whip the mixture while you turn the bowl (for even heating…I didn't do this; just whisked). After about 2 minutes, when the eggs are foamy and have thickened, add one-third of the lemon juice. Continue to whisk vigorously and, when the mixture thickens again, add another one-third of the lemon juice. Whisk until the mixture thickens again, then add the remaining lemon juice. Continue whisking vigorously, still turning the bowl, until the mixture is thickened and light in color and the whisk leaves a trail in the bottom of the bowl. The total cooking time should be 8 to 10 minutes.(mine took a lot longer….maybe 15-20…just make sure it has thickened)
Turn off the heat and leave the bowl over the water. Whisk in the butter a piece at a time. The filling may loosen slightly, but it will thicken and set as it cools. Pour the warm filling into the tart crust and place the pan on a baking sheet.
Serve at room temperature or cold. May garnish with whipped cream and raspberries if desired.

Follow my blog with Bloglovin
Linked to:
Saturday Dishes~
Foodie Friends Friday~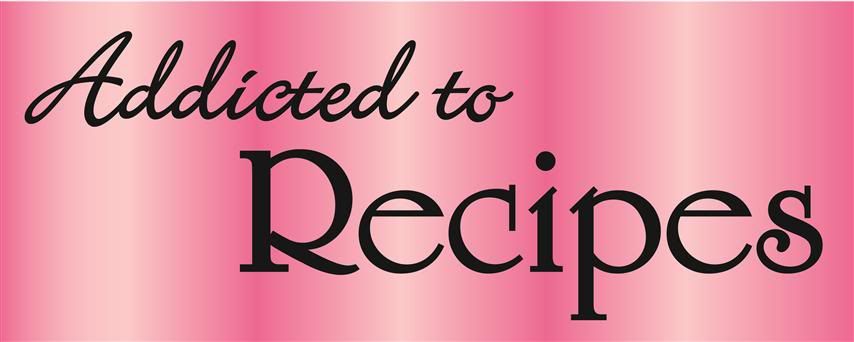 Note: This post may contain affiliate links; view
my Disclosure Policy
for details. I earn a small percentage from any purchase you make by clicking on these links at no extra cost to you.