We're halfway through July and it's the perfect time to add some of the best of the Best Summer Dessert Recipes to your menu! Rhubarb, blueberries, strawberries, s'mores and more are incorporated into some amazing sweet recipes from my blogger friends!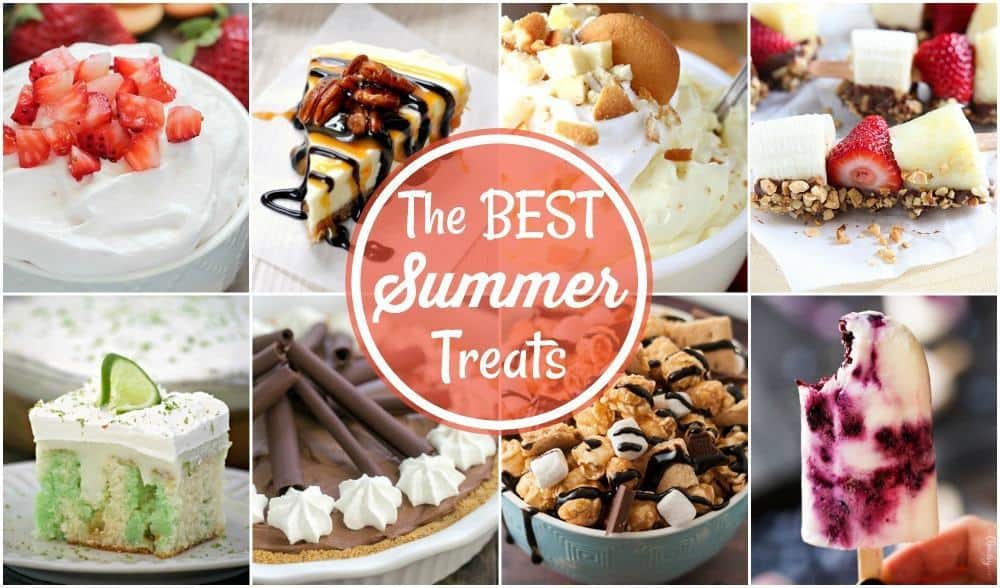 Best Summer Dessert Recipes
In the summer, I love to focus on pies, crisps, and cobblers with seasonal fruit, no-bake desserts, and any cool treat that is stored in the fridge or freezer. Strawberry Shortcake is one of the first desserts I make once the temperatures warm up and local strawberries are in the market. This Fudge Topped Chocolate Ice Cream Pie is a perennial favorite as well. Roundups like these 24 Sweet Summer Desserts continue to inspire me all season long. Below are some favorites from my talented friends. What is your go-to summer dessert?
Blueberry Maple Mini Cheesecake Parfaits
Blueberry Lavender Yogurt Pops
Chocolate Pecan Coated Ice Cream Balls
Pin This Image to Your Dessert Board!
Keep all these splendid dessert recipes at your fingertips by pinning the below image. Which one of these Best Summer Dessert Recipes would you make first?

More Summer Desserts You'll Love: