Oven Roasted Peppers
Oven Roasted Peppers can be used in sandwiches, to make soups and a whole lot more. Add this simple technique to your cooking repertoire!
Oven Roasted Peppers
We are in the last stretch of French Fridays with Dorie. I think we'll finish with the cookbook sometime in the spring of next year. So it's the odds and ends of recipes, like these simple Oven Roasted Peppers that have been showing up in our monthly queue.
Plus there are those dishes that we're all a little leery of scheduling, like aspic! But at least this recipe was not daunting in the least. I imagine most of us in the group have roasted peppers a time or two. I purchased some crusty rolls and some buffalo mozzarella and planned to make some lovely sandwiches for my weekend lunches with these sweet peppers which were drizzled with olive oil and sprinkled with herbs from my garden.
Tips for Roasting Peppers
The method was simple. I placed the peppers on a lined baking sheet and slid into a hot oven. They were turned every 15 minutes till all sides were blistered and browned. The peppers were then removed to a bowl and covered so the steam could lift the skin away from the flesh to make for easy peeling. After removing the skin, stems and seeds, they were sliced and drizzled with olive oil and sprinkled with salt and pepper. From this point they could be stored in the fridge till you're ready to use them.
When Bill saw these sitting on the counter, he asked if he could toss these oven roasted peppers. Ahem. He was dead serious. At least he asked! I guess he's not as enthusiastic about roasted peppers as I am. I have a feeling he'd eat these if I added them to pasta with a little sausage and cream, though. He just wasn't enticed by the lot of them parked in a tupperware container.
One time, a couple years ago, I had reduced an Asian rib sauce to syrupy perfection and left it parked in the pan on the cook top. Mr. Clean Up (I'll never complain about this deal we have: I cook, he cleans) dumped the contents and scrubbed the pan before I even basted the ribs once. So we've made progress here. And I now have a bonne idee for a dinner later in the week!
P.S. I've included Dorie's oven roasted peppers recipe this week as it's basically the way I have always roasted peppers. I also drizzled mine with some aged balsamic vinegar, perfect for a midday nosh or tossed with pasta for a light dinner.
The Recipe:
Oven Roasted Peppers
Prep Time 15 minutes
Cook Time 1 hour
Total Time 1 hour 15 minutes
Yield 4 servings
A simple way to make roasted bell peppers at home. Technique for roasting from Dorie Greenspan.
Ingredients
5 red and/or yellow bell peppers
2 tablespoons Olive oil
Herbs
1-2 Garlic cloves, thinly sliced
1 tablespoon aged balsamic vinegar, optional
Instructions
Preheat oven to 425º. Cover a rimmed baking sheet with foil or parchment and place peppers on pan. Roast, for about an hour, turning every 15 minutes, till blistered on all sides.
Place peppers into a bowl and cover with foil or plastic wrap. Let cool, then use hands to remove blistered skin. Slice and remove stems and seeds.
Serve by drizzling with olive oil, a sprinkling of herbs and sliced garlic. A drizzle of balsamic vinegar is also a lovely option.
Nutrition Information:
Yield:
4
Serving Size:
1
Amount Per Serving:
Calories: 75
Total Fat: 7g
Saturated Fat: 1g
Trans Fat: 0g
Unsaturated Fat: 6g
Cholesterol: 0mg
Sodium: 3mg
Carbohydrates: 3g
Fiber: 0g
Sugar: 1g
Protein: 0g
Skinny Tip
I'm offering a series of Skinny Tips. How I keep slim is one of my most frequent inquiries. I'll feature more tips on some of my upcoming blog posts. Click on the #SkinnyTip tag at the end of this post to see all my previous tips.
Tip #38: From my friend Sophia, of NY-Foodgasm: Don't set lofty goals. Instead think of an attainable goal like walking around the block each day or skipping your afternoon soda. Give it at least a week, and once that becomes a habit, add another goal. Your success will help motivate you to continue down the path to good health.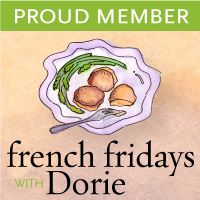 Note: This post may contain affiliate links; view
my Disclosure Policy
for details. I earn a small percentage from any purchase you make by clicking on these links at no extra cost to you.