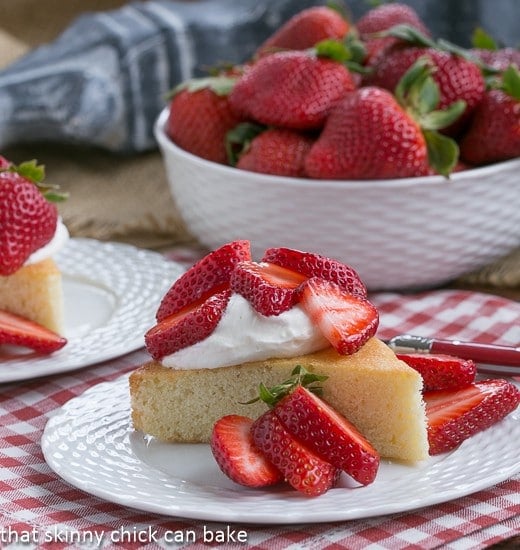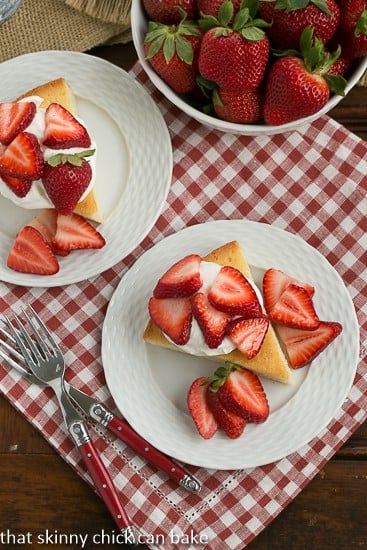 You're probably wondering what the heck a Visitandine is. So was I when I saw our first French Fridays with Dorie assignment for April. It turns out, though, that there was no need for trepidation. A Visitandine is simple, fine crumb sponge cake named for a Catholic religious order in France. Flavored with just butter and vanilla, Dorie served it layered with cream and berries like a strawberry shortcake. SOLD. And certainly a strong probability that it will be hubby approved.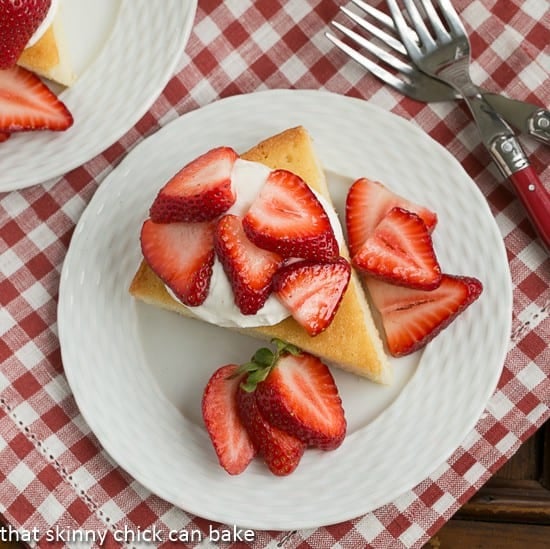 I was taking dinner to a friend and her husband and they didn't want anything too rich. I elected to add  couple slices of this vanilla gâteau to their meal, along with with sliced macerated berries and their juices. At home, I'd offer the option of adding slightly sweetened whipped cream for a more decadent version. And if entertaining, I'd  go for an even more gluttonous version by topping each slice with white chocolate whipped cream along with the sliced strawberries. Since there were only a handful of ingredients in this recipe, I made sure to use the best quality ingredients I could locate.  Purchase some European butter if your market carries it, and a premium vanilla extract, never imitation. You may also want to brown the butter for a nutty undertone.
Bill went on and on about the magnificence of this dessert. Gushed even. Darned good, terrific, tasty and fabulous were all uttered enthusiastically. He even had the gall to say these were better than the biscuit version of strawberry shortcake I've been making for decades! This cake is a winner…whether served with just a sprinkling of powdered sugar or as a dolled up strawberry shortcake.
The recipe can be viewed here or on page 436 in Around My French Table by Dorie Greenspan.