Vanilla Pound Cake hits the road
We packed our bags and head out on our annual summer trip to visit our family. My mother-in-law, spry as can be at age 87,  just froze 8 quarts of strawberries, so I wrapped up this Vanilla Pound Cake and tucked it in amongst the suitcases. Served in thin slices with syrupy berries would be an ideal summer dessert.


A New Best Pound Cake Contender!
Well, Jane declared this the best pound cake she'd ever eaten, and I must admit it rivals my Best Pound Cake for that title. Tight crumb, moist, with the perfect punch of vanilla, this cake doesn't require cake flour, which makes it ideal for those whose pantry isn't fully stocked.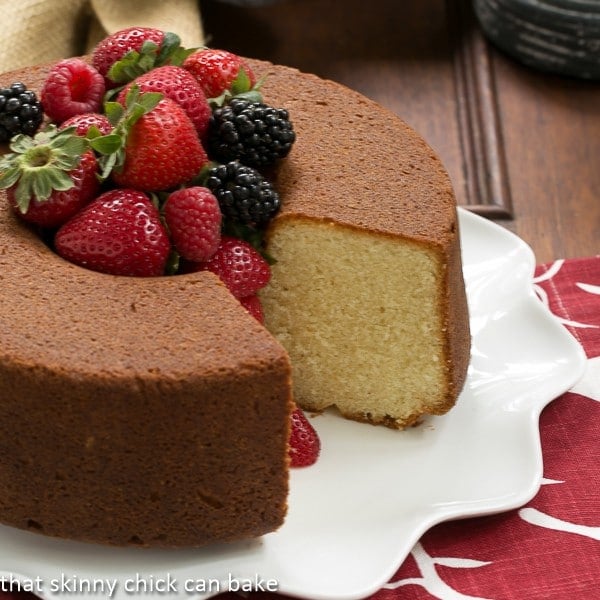 This Vanilla Pound Cake recipe can be seen on the Architect Mom blog.
Skinny Tip
I'm offering a series of Skinny Tips. How I keep slim is one of my most frequent inquiries. I'll feature tips on some of my upcoming blog posts.
Tip #28: Low calcium levels can trigger your body to store fat. Who wants THAT? I eat a Greek yogurt mid-morning nearly every day. Besides a boost of protein to stave off hunger, it's a great source of calcium.