Homemade Vanilla Extract
Make a batch of Homemade Vanilla Extract in June and you'll have an amazing holiday gift for all your friends in December! Or whip up a batch now and add instructions plus the date it will be ready to use!
Learning How to Make Vanilla Extract is a breeze! With only two ingredients, it's the easiest recipe you'll ever follow! And your recipients will be thrilled.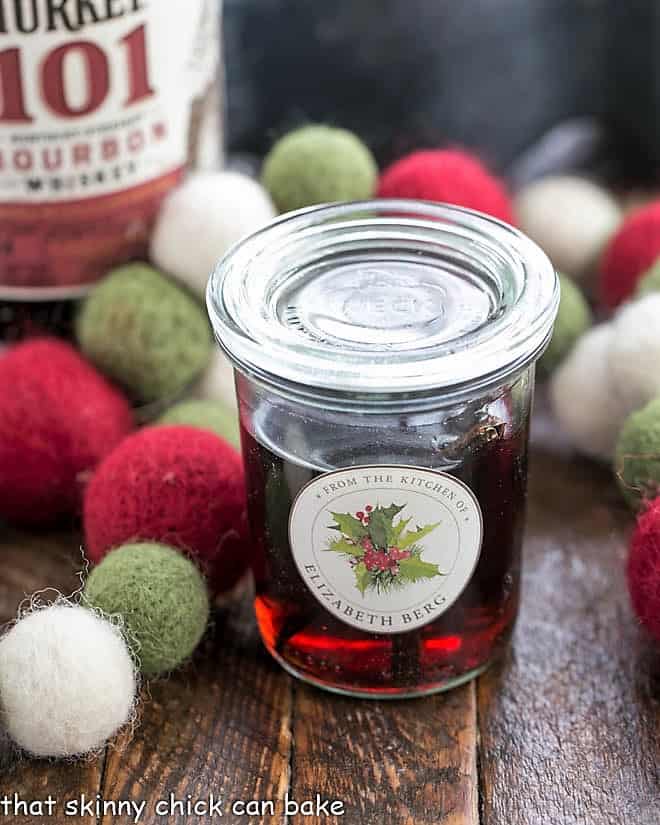 Why You Must Make
This easy vanilla extract recipe is the perfect gift for any baker you know.
It's made from just TWO ingredients!
Even if you haven't given it the full 6 months to infuse, you can still gift it with a tag letting the recipient know when it will be ready to use. Everyone will be impressed you made vanilla extract from scratch!
It takes a little planning as the alcohol needs about six months to completely extract the vanilla flavoring. I made my first batch a couple of years ago, divvied it up, and gave it out to my book club friends at our holiday celebration. It's one of the simplest things you'll ever prepare!
Expert Tips
Within minutes, you'll have this easy recipe ready to steep. It's the least daunting holiday gift you'll ever make!
Plan ahead. PRO-Tip: It takes 6 months for this pure vanilla extract to mature. If you want to give it as holiday gifts, make your bottle in June.
I've made this easy homemade vanilla extract with both bourbon and vodka. Rum works, too. Note that you don't need to buy top of the line liquor for this recipe. But don't buy really, really cheap booze, either.
Place 12 vanilla beans, each sliced in half from top to bottom, into your 750 ml. bottle of liquor.
Store in a dark cabinet for 6 months to let the vanilla infuse into the liquor.
Agitate the bottle as directed to help the liquor to extract the vanilla flavor. This will be done daily at first, then every couple of weeks.
PRO-Tip: You can certainly give it as a gift before it matures. Make sure each bottle is garnished with a vanilla bean or two. Just attach a note letting the recipient know when their batch will reach its peak. They will be so impressed this came from your kitchen!
I love splurging on labels from Felix Doolittle.
Frequently Asked Questions
Where Does Vanilla Come From?
The vanilla orchid originated in Mexico and was held sacred by the Aztecs. When their empire fell, Cortez brought the vanilla pods back to Spain and introduced vanilla to the rest of the world. There are five major vanilla growing regions: Mexico, Madagascar, Tahiti, Indonesia, and Uganda. Vanilla from each area has its own flavor characteristics.
What is White Vanilla?
I was given a gift of white vanilla from last Christmas. It can be used to flavor white frostings without altering the color. But is it real vanilla? It's actually a synthetic version of vanillin, the compound that gives vanilla its distinctive flavor. So it can't be called pure vanilla extract, but it can be useful when a pure white color is preferred.
Does Vanilla Ever Go Bad?
Pure vanilla extract has an indefinite shelf life, meaning it won't go bad. It's best to store it in a cool dark place or decant it into dark bottles. Imitation vanilla will have an expiration date on the box and is best used within 6-12 months, but it won't harm you to use it if it's only a month or two past its prime.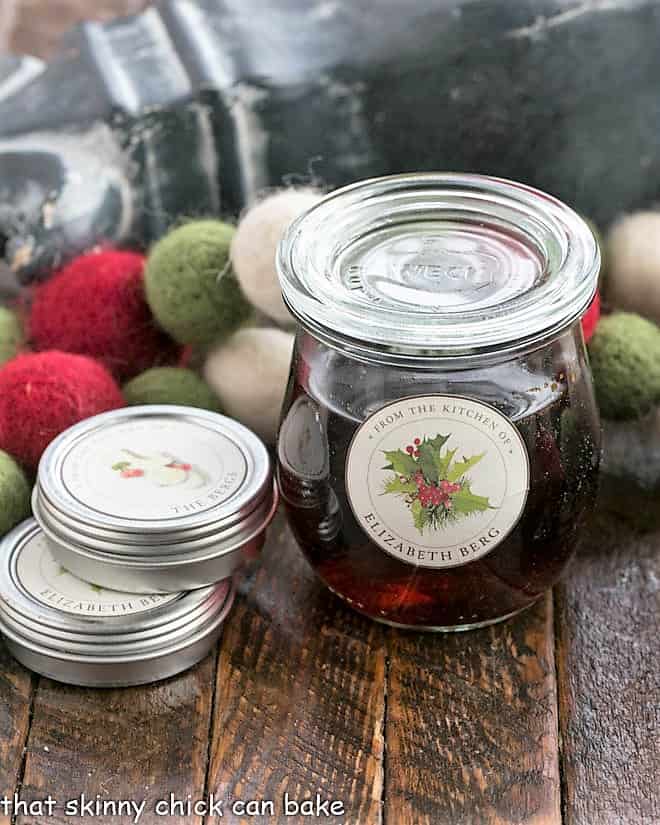 You May Also Like:
I'm always on the hunt for a new food gift for the holidays. l about the presentation, so make sure to add some festive ribbon and a coordinating gift tag!
Stay in touch through social media @ Instagram, Facebook, and Pinterest. Don't forget to tag me when you try one of my recipes! And if you love the results, please give it a 5-star rating in the recipe card. Note: As an Amazon Associate, I earn from qualifying purchases. Visit my Amazon Store for my favorite products.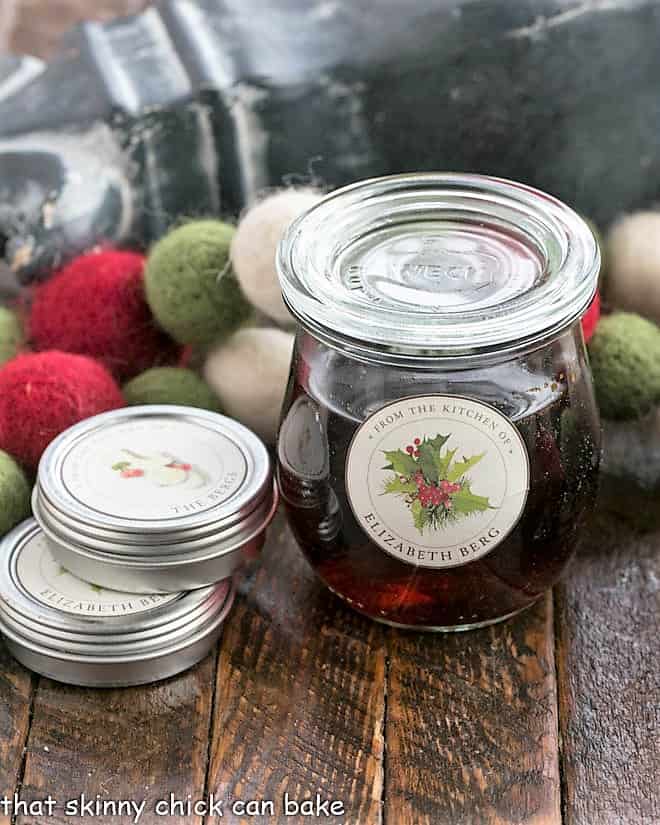 The Recipe:
Homemade Vanilla Extract
Prep Time 10 minutes
Total Time 10 minutes
Yield 750 ml vanilla extract
Only 2 ingredients and some time and you can make homemade vanilla in your own kitchen!
Ingredients
750 ml bottle of vodka, rum or bourbon*
12 vanilla beans (I use Penzey's Madagascar vanilla beans)
Instructions
Pour out a couple tablespoons of your liquor of choice to make room for the vanilla beans. Slice vanilla beans in half lengthwise. You may want to scrape out some of the seeds to add to the bottle, but this is not necessary.
Put all 12 split vanilla beans into the bottle. Gently agitate, then place in a dark cabinet. Give it a shake every day for the first week, then once every couple weeks.
Peak flavor occurs at 6 months and after, but it is usable before that. Strain vanilla at the 6 month mark, and store in a dark colored bottle.You may continue to top off the bottle with alcohol, and add more vanilla beans. You will never have to buy vanilla extract again.
Notes
*I used vodka with my first batch. It was easy to see the progress of the infusion using a clear color alcohol. This batch was made with bourbon.
Nutrition Information:
Yield:
150
Serving Size:
1
Amount Per Serving:
Calories: 12
Total Fat: 0g
Saturated Fat: 0g
Trans Fat: 0g
Unsaturated Fat: 0g
Cholesterol: 0mg
Sodium: 0mg
Carbohydrates: 0g
Fiber: 0g
Sugar: 0g
Protein: 0g
Note: This post may contain affiliate links; view
my Disclosure Policy
for details. I earn a small percentage from any purchase you make by clicking on these links at no extra cost to you.