Côte d'Azur Cure-All-Soup
Who doesn't need a remedy for a wicked cold or a hangover every now and then? Dorie's Hangover Soup Recipe will do double duty by feeding your hunger while tending to the results of your overindulgence!
This Chicken Soup Recipe tastes terrific whether or not you've got a morning-after headache!!
Hangover Soup
Glancing at the ingredients, I wasn't sure what to expect with this magic soup. 10 cloves of garlic, six egg yolks, herbs and a boatload of Parmesan sounded like an unusual combination. If I would perchance have a headache on a Sunday morning, ahem, I don't think a lot of garlic and egg yolks would cure what ailed me.
But I was willing to give this oddball Côte d'Azur Cure-All-Soup a try. Or at least a half batch as you never can predict if the ol' hubster will partake.
The Enticing Aroma of Garlic
Bill entered the kitchen while this soup was simmering, inquiring about the tantalizing aroma. I mumbled something about a "Cure-All" soup as to not give much away.
Just as it was finished simmering and my addition of cheesy toasts removed from the broiler, Nick arrived home for his college spring break. The perfect guinea pig as he had stayed on campus an extra night to celebrate one of his roommate's 21st birthday.
You know what that means. Beer. Shots. Potential hangovers. He looked pretty peppy though but accepted my offer of soup. And so did Bill. And what do you know? A success! Though Bill did mention that it was pretty garlicky. Yeah, that's what 10 cloves will do!
Why this Hangover Cure Works
Chicken broth is often touted as medicinal for the common cold and all that ails you! This soup is often made with just water, but I like the depth of flavor provided by broth.
The broth and salt help retain fluids that may have been lost due to dehydration.
The eggs are key, so feel free to add up to 6! I went with 3 with this batch.
Eggs contain cysteine, which helps remove acetyldehyde, a toxic substance formed as alcohol is broken down, from the body.
Thiamine, or Vitamin B1, also in eggs, may help prevent the build-up of glutarate, which may contribute to the dreaded hangover headache.
Dorie's Magic Hangover Soup Recipe
Dorie Greenspan's magic soup recipe can be seen and printed on CHOW. This Côte d'Azur Cure-All-Soup can also be found on page 70 of Around My French Table. To see what the other Doristas thought of this dish, check the LYL page of the French Fridays with Dorie website.
More Soup Recipes:
The Recipe:
Côte d'Azur Cure-All-Soup
Prep Time 10 minutes
Cook Time 40 minutes
Total Time 50 minutes
Yield 6 servings
A popular French chicken soup heavy on the garlic and rich from egg yolks! Perfect for days when a head cold or hangover has you down!
Ingredients
10 medium garlic cloves, peeled
6 fresh sage leaves
2 bay leaves
2 large thyme sprigs
3 cups water
3 cups chicken broth
1 teaspoon kosher salt,  or to taste
3 egg yolks
1 cup Parmesan cheese, finely grated
Freshly ground black pepper
Extra-virgin olive oil, for serving
Instructions
Thinly slice the garlic and place in a large saucepan.
Tie the sage, bay leaves, and thyme together with butcher's twine. Place the herb bundle in the saucepan, along with the water and broth and salt. Bring to a boil then reduce the heat and simmer gently for 30 minutes. Discard the herbs and continue to simmer
Place the yolks and cheese in a medium bowl and whisk to combine. Add a few ladles of soup to the cheese mixture and whisk until smooth. While whisking the soup in the saucepan, gradually add the cheese-soup mixture in a steady stream to prevent the eggs from curdling.
Remove the pot from the heat and whisk for just another minute. Taste the soup and season with salt and pepper as needed. Serve immediately, with a drizzle of olive oil over each portion.
Notes
Adapted from Around My French Table by Dorie Greenspan
Nutrition Information:
Yield:
6
Serving Size:
1 bowl
Amount Per Serving:
Calories: 134
Total Fat: 9g
Saturated Fat: 4g
Trans Fat: 0g
Unsaturated Fat: 5g
Cholesterol: 109mg
Sodium: 1125mg
Carbohydrates: 5g
Fiber: 0g
Sugar: 1g
Protein: 7g
I'm back in Denver today for a "Celebration of Life" party to commemorate the beautiful life of my dear mom. Check my Instagram feed—I hope to share a few photos of the food and festivities! Rest in Peace, Gretchen. xoxo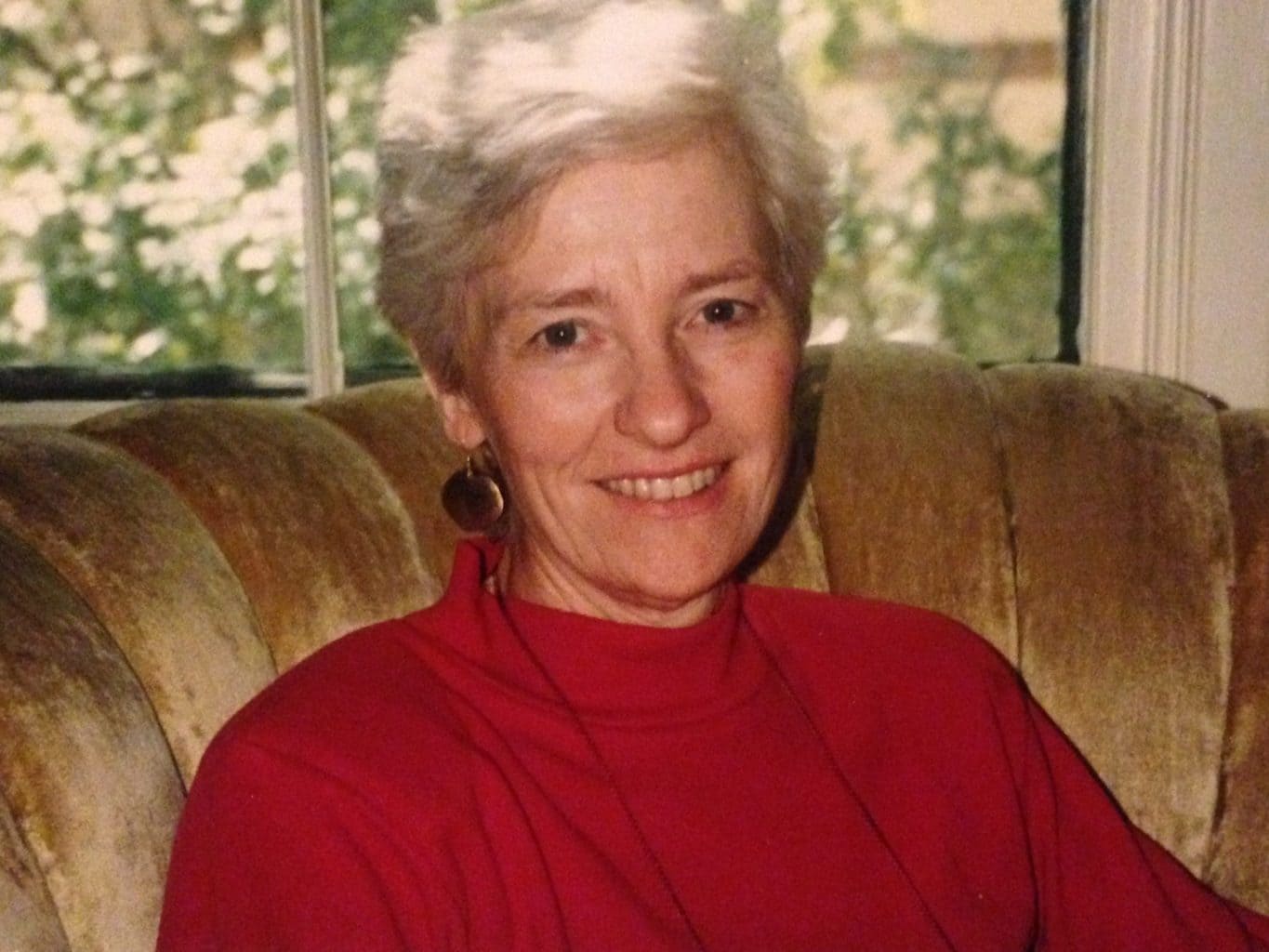 Note: This post may contain affiliate links; view
my Disclosure Policy
for details. I earn a small percentage from any purchase you make by clicking on these links at no extra cost to you.