Buttermilk Bran Muffins
I've been baking these Buttermilk Bran Muffins for years. Tender and full of fiber, they're a fabulous way to start the day!
Once touted as a 6-week Bran Muffin Recipe or Refrigerator Bran Muffins, this same muffin batter could be stored in the refrigerator for up to a month and a half so fresh muffins could be baked up each morning!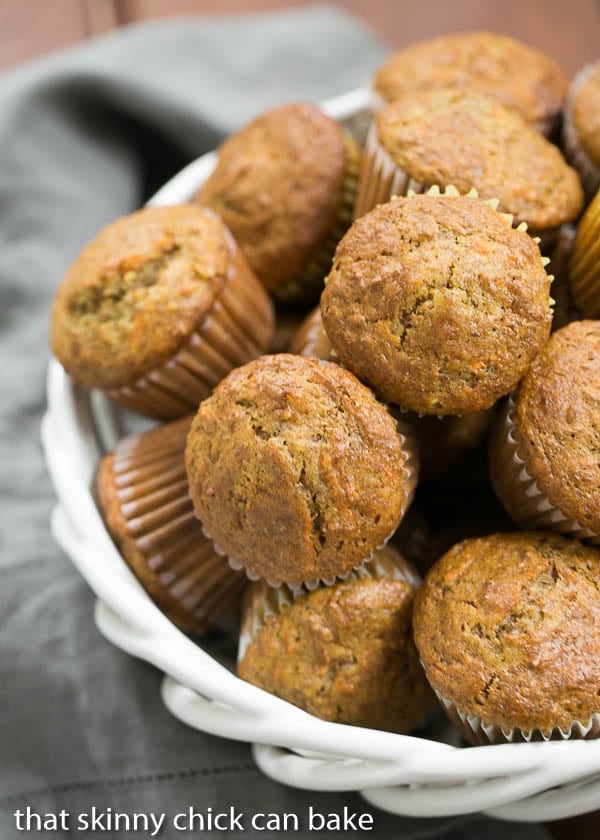 Why You Must Make
This recipe has been around for decades and is still a winner!
These are sweet and tender and great for a high-fiber breakfast or snack.
They freeze well, so you can always have a stash in the freezer.
I have an old index card with a recipe for "6 Week Buttermilk Bran Muffins" which I received at one of my bridal showers, eons ago. It looks quite splattered after years and years of use. Then, one day I couldn't find Nabisco 100% Bran on the cereal shelves anymore.
My days of making this batter which could sit in the fridge for up to 6 weeks, allowing you to prepare fresh buttermilk bran muffins on a whim, seemed to be finished. I never did get behind the idea of baking these past the 24-hour mark, but they were quite tasty and a staple at our house. But I found a solution.

Expert Tips
PRO-Tip: Like with all muffin and quick bread recipes, do not overmix the batter or there will be tunnels in your muffins. If you use a mixer, mix on low speed and stop once the dry ingredients are combined.
PRO-Tip: The batter can be left in the refrigerator for 6 weeks, so you can make fresh muffins every day if you want. Just stir the batter before scooping it into your muffin tin.
Use muffin liners for easy cleanup.
If you're going to freeze your muffins, make sure they're cooled to room temperature before storing them.
Use a freezer zip-top bag and remove as much air as possible before freezing. Mark the date on the bag and eat within 3 months.
Once I used unprocessed miller's bran instead of the defunct Nabisco cereal, but Katie, the primary consumer, didn't think they were quite as good as our old standard bran muffins. So I went back to the old recipe and tweaked it by using all All-Bran instead of two kinds of bran cereal. That did the trick!
These refrigerator bran muffins freeze marvelously, so make this humongous batch and stock your freezer. Try these Blackberry Bran Muffins for a delicious alternative!
Recipe Testimonial:
From Hailee: This recipe is delicious, add butter while they are warm. However, I made the full recipe and it says 4 dozen. Mine made about 6 dozen. So if you make it, plan to give muffins to everyone you've ever met.


Tip of the Day
PRO-Tip: If you have enough leftover batter for just one or two muffins, place paper liners in a ramekin or two, fill, and bake with your tin.
Frequently Asked Questions
Are Bran Muffins Healthy?
Although bran muffins sound healthy and do contain fiber and nutrients, like most muffins, they are sweetened with sugar plus contain vegetable oil.

Adding shredded carrots or even raisins adds some nutritional benefit, and substituting half the oil with applesauce can decrease the fat and calorie content. Eating a bran muffin occasionally is OK as long as you realize they aren't healthy per se.
Can You Freeze Bran Muffins?
Yes, these freeze beautifully. Just cool them completely and place them in airtight containers or freezer-safe Ziploc bags. Freeze for up to 3 months.
What Is Bran?
Bran or "millers bran"  is the outer husk of cereal grains like wheat. Bran contains indigestible fiber and B vitamins, protein, iron, carbohydrates, and fatty acids.

Refining wheat to make white flour removes the bran and reduces its nutritional content.
How Should You Store Bran Muffins?
Muffins will keep well at room temperature for 2-4 days if kept in an airtight container. To keep them at their freshest, place some paper towels in the bottom of your container, then another layer on top of the muffins. This will help absorb any moisture they might exude.

After 4 days, it's best to freeze them. Just pull out what you need and defrost overnight in the refrigerator.
You May Also Like: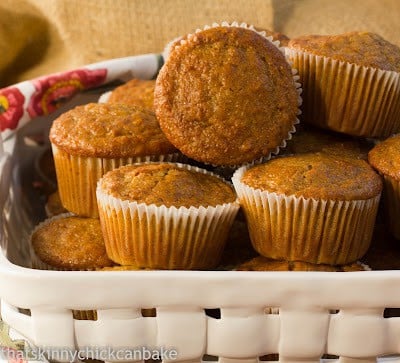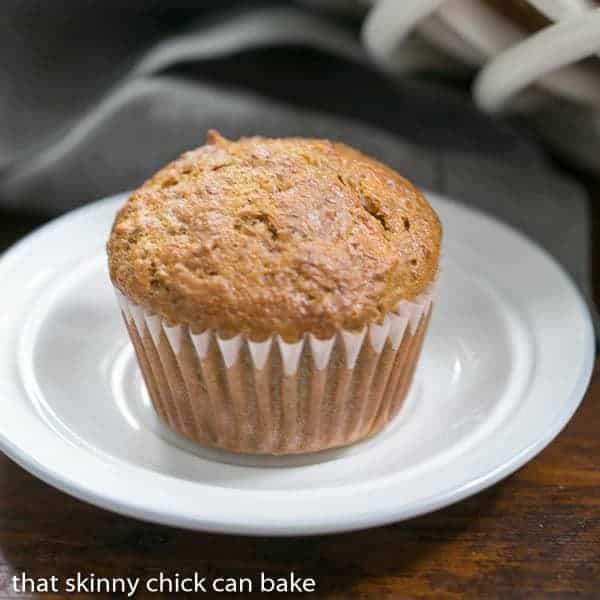 The Recipe:
Buttermilk Bran Muffins
Prep Time 30 minutes
Cook Time 20 minutes
Total Time 50 minutes
Yield 4 dozen
Tender, sweet and delicious fiber-filled muffins!
Ingredients
6 cups bran cereal, divided (I use All-Bran cereal)
2 cups boiling water
1 1/2 cups sugar
1 cup brown sugar
1 cup vegetable oil (or 2 sticks butter, melted)
4 eggs
1 quart buttermilk
5 cups flour
5 teaspoons baking soda
2 teaspoons salt
2-3 medium carrots, grated, or dried fruit of choice, optional
Instructions
Preheat oven to 400º. Line muffin tins with paper liners.
Combine 2 cups of All-Bran with 2 cups boiling water and set aside.
In a large mixing bowl, combine sugars, oil, and eggs. Add buttermilk and reserved softened All-Bran and mix well.
Add flour, baking soda, salt, and the remaining 4 cups of All-Bran. Mix until just combined. Mix in carrots or dried fruit if using.
Fill muffin cups about 2/3 full. Bake for about 20 minutes. Allow to cool slightly before removing to wire rack to finish cooling.
Notes
These freeze well. The batter will also last for weeks in the refrigerator if kept covered. Then you can make fresh muffins every morning if you'd like.
If you'd like to add some zucchini instead of carrots, shred it and make sure to squeeze it dry so it doesn't make the batter too watery.
Recommended Products
As an Amazon Associate and member of other affiliate programs, I earn from qualifying purchases.
Nutrition Information:
Yield:
48
Serving Size:
1 muffin
Amount Per Serving:
Calories: 154
Total Fat: 5g
Saturated Fat: 1g
Trans Fat: 0g
Unsaturated Fat: 4g
Cholesterol: 16mg
Sodium: 278mg
Carbohydrates: 25g
Fiber: 2g
Sugar: 12g
Protein: 3g
Note: This post may contain affiliate links; view
my Disclosure Policy
for details. I earn a small percentage from any purchase you make by clicking on these links at no extra cost to you.