Triple Chocolate Chunk Oatmeal Cookies
I adore homemade oatmeal cookies and adding three types of chocolate pushes these decadent, Triple Chocolate Chunk Oatmeal Cookies over the top!
The Best Oatmeal Cookies are thick and chewy plus adding lots of chocolate never hurts!!
Why You Must Make
Besides his rule of only not eating cherries unless they're in Kool-Aid, my not-so-gourmet hubby only eats oatmeal when it's boiled and served with milk and brown sugar. So when you see oatmeal cookies on my blog, it's because "I" have a craving.
These are chock full of THREE types of chocolate.
But you can use whatever you have on hand, even just one type of chocolate chip!
Since they're made with oatmeal you'll get a wee bonus of fiber, protein from the eggs, and even a smidgen of iron in each cookie. Not quite health food, but I'm throwing you a bone!
Ingredient Notes
Butter – Salted is fine as salt is a flavor enhancer that's important in dessert recipes so they don't taste flat.
Dark Brown Sugar – If you don't have dark brown sugar, add a tablespoon of molasses to a cup of light brown sugar, mix and measure.
Sugar
Egg and Egg Yolk – The extra yolk adds richness and helps to keep the cookies soft and moist.
Vanilla Extract – Use real vanilla, never imitation. Check the label.
Flour – All-Purpose
Oatmeal – I use old-fashioned oats, but quick oats can be used in a pinch.
Baking Soda
Salt – Important so your cookies don't taste flat.
White Chocolate Discs (I used Guittard), chunks or chips
Semi-sweet Chocolate Discs (I used Guittard), chunks or chips
Bitter-sweet Chocolate Discs (I used Guittard), chunks or chips
How to Make: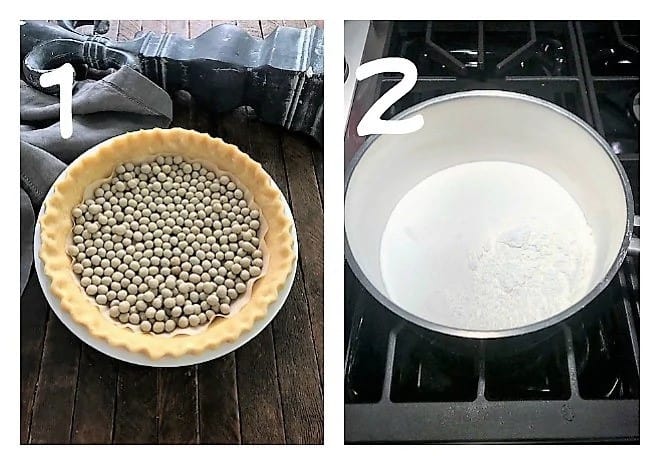 Melt the butter, then mix in the sugar and chill. Add eggs and vanilla.
Mix in the flour, soda, and salt and mix until combined.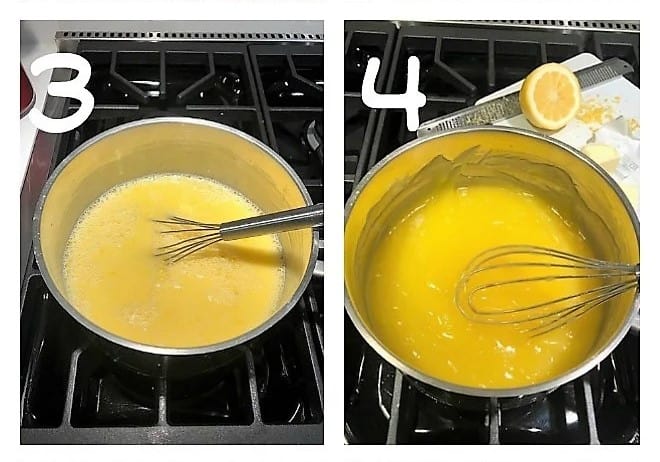 Add the oatmeal and mix until combined.
Mix in the chocolate, scoop, bake, and cool before digging in!
So many oatmeal cookies have ordinary semi-sweet chocolate chips added. Now, mind you, that is always a nice option. But if you'd like a trumped-up version, why not add a variety of chocolate chips? Or how about chocolate chunks? And for the ultimate cookie experience, you may want to splurge on some Guittard chocolate discs/wafers. I tossed in equal portions of semi-sweet, bitter-sweet, and white chocolate wafers. No bite tasted exactly the same, but they were all heavenly!
Expert Tips
First, the sugars were added to melted butter, then that mixture needed to be chilled for about 10 minutes. Second, after forming the dough balls, they also required a 30-minute chill before being baked. This will minimize spreading.
The two chilling times ensure better-looking, puffier cookies instead of those that resemble pancakes. Make sure to allow enough time to chill your dough.
PRO-Tip: Hold back a few of each type of chocolate wafer to garnish the rounds of dough, offering a clue to the yumminess awaiting inside these babies.
I used chocolate discs instead of chocolate chips, but both work well.
This oatmeal cookie is made with old-fashioned oats. Quick oats will work, too, but go with old-fashioned if possible.
PRO-Tip:Use a wooden spoon to mix the cookie dough. If you want to use a mixer, use a stand mixer with the paddle attachment. The whisk attachment will incorporate air into the dough making cakey cookies instead of chewy cookies.
Frequently Asked Questions
How Do You Make Thick Oatmeal Cookies?
The recipe determines whether cookies will be thick or thin. If there is more butter or less flour, the cookies are more likely to bake up thin. Thick cookies usually have the opposite butter-to-flour ratio. Chilling the dough and making sure the sheet pan is cool before adding the cookie dough will help minimize spreading making thicker cookies.
How Long Can You Keep Oatmeal Cookies?
They will keep well in a sealed container at room temperature for 3-4 days. Longer than that, it's best to freeze. They'll keep well frozen for up to 3 months if kept airtight.
How Do You Keep Oatmeal Cookies Soft?
Make sure you store the cookies in an airtight container to prevent them from drying out. You can also add a slice of bread or a couple of slices of apple to your container of cookies to add some humidity and keep them soft.
It was worth the time to complete these extra steps for the best, chewiest, chocolate-laden oatmeal cookies that you've ever tasted. So run, don't walk, to your kitchen to whip up a batch of these triple chocolate chunk oatmeal cookies!
You May Also Like
The Recipe:
Triple Chocolate Chunk Oatmeal Cookies Recipe
Prep Time 20 minutes
Cook Time 16 minutes
Total Time 36 minutes
Yield 36 cookies
Chewy Oatmeal Cookies filled with a triple dose of chocolate chunks
Ingredients
Recipe adapted from the Cooking Channel:
1 cup (2 sticks) butter
1 ¼ cups dark brown sugar
½ cup granulated sugar
1 egg
1 egg yolk
1 teaspoon vanilla extract
2 ¼ cups flour
1 cup oatmeal
1 teaspoon baking soda
½ teaspoon salt
⅔ cup white chocolate discs (I used Guittard), chunks or chips
⅔ cup semi-sweet chocolate discs (I used Guittard), chunks or chips
⅔ cup bitter-sweet chocolate discs (I used Guittard), chunks or chips
Instructions
In a large microwave-safe bowl, microwave the butter until melted. Add both sugars and stir until the sugars are incorporated. Chill the mixture for 10 minutes.
Remove from the refrigerator and stir in the egg, egg yolk, and vanilla.
Add the flour, oats, baking soda, and salt; mix till combined. Stir in the chocolate chunks.
Scoop out rounded tablespoonfuls of dough and place on sheet pans leaving about two inches between each cookie. If desired, press in some extra chocolate pieces on the dough balls.
Chill, on a sheet pan for 30 minutes.
Preheat the oven to 325°F.
Remove the cookies from the refrigerator and bake for 14-16 minutes, or until golden brown.
Allow to cool for several minutes on the pan, then transfer to the cooling rack.
Notes
If you're giving these cookies to a friend or family, add extra chocolate chunks to any bare spots when the cookies come out of the oven. Be careful as the pan is hot.
If you use chocolate discs, remove some of each type to garnish as there will still be plenty for the cookies. Their shape makes them harder to disperse than chocolate chips.
Recipe adapted from the Cooking Channel:.
Recommended Products
As an Amazon Associate and member of other affiliate programs, I earn from qualifying purchases.
Nutrition Information:
Yield:
36
Serving Size:
1 cookie
Amount Per Serving:
Calories: 134
Total Fat: 4g
Saturated Fat: 2g
Trans Fat: 0g
Unsaturated Fat: 2g
Cholesterol: 12mg
Sodium: 87mg
Carbohydrates: 23g
Fiber: 1g
Sugar: 14g
Protein: 2g
Note: This post may contain affiliate links; view
my Disclosure Policy
for details. I earn a small percentage from any purchase you make by clicking on these links at no extra cost to you.