Picnic Lunch for the College Grad

If I had  been better organized, we'd be dining in one of our favorite Bloomington, Indiana, restaurants, but instead we schlepped this Picnic Lunch for the College grad to eat after the ceremony. 

Picnic Lunch for the College Grad
Meeting up with a girlfriend for tea sent this plan in motion. Granted, she's the mom of a daughter graduate and my Nick might not even notice the paper plates in his school colors, coordinated napkins and kicked up lunch menu. But this event deserved a mini celebration. I packed up this picnic lunch and schlepped it down to campus to eat after the festivities!
One of Nick's frequent responses when I inquire if he's ready to eat is always, "I'm always hungry, Mom." So I knew that sitting in an outdoor stadium for 2+ hours for commencement ceremonies would have him ravenous. Unlike his father, he inhaled his chicken salad sandwich laden with nuts, dried and fresh fruit and diced celery. It hit the spot!
The Menu
I totally swiped Cecelia's menu in exchange for a few shopping tips. She's the mom of 4 daughters and has been through this 3 times before. Chicken salad in croissants wrapped in red and white parchment, a simple fruit salad, and oatmeal chocolate chunk cookies were packed in our cooler early on graduation day.
Napkins and paper plates were also in the school colors of "Crimson and Cream." We didn't dare eat off any plates in the boys' kitchen as we saw the state of their housekeeping only the week before when they bragged about "swiffering" recently. Though "recently" apparently meant 2 weeks prior. Here are links to the lunch dishes if you'd like to borrow this menu for your upcoming celebration: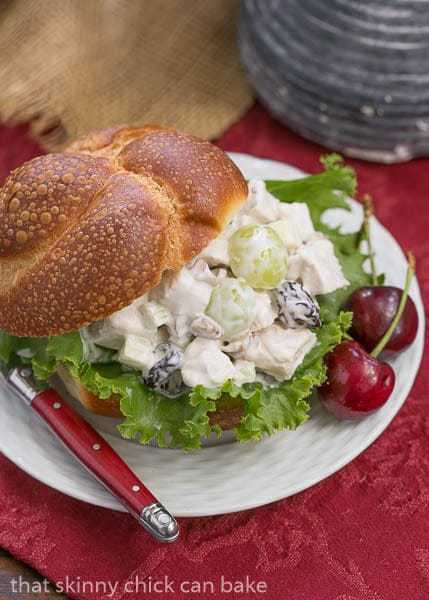 Fruity Chicken Salad minus nuts and dried cherries for the guys and served on croissants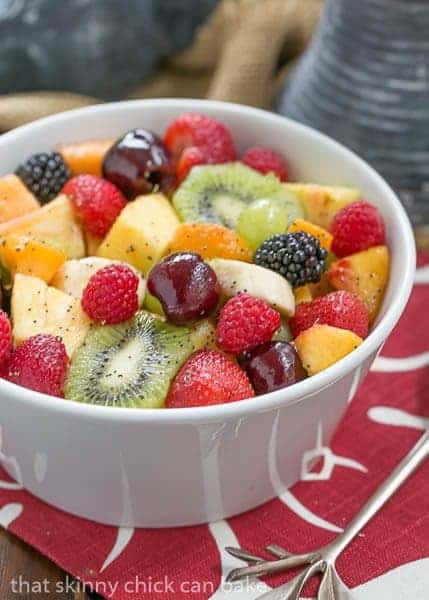 Honey-Lime Fruit Salad or Chopped Fresh Fruit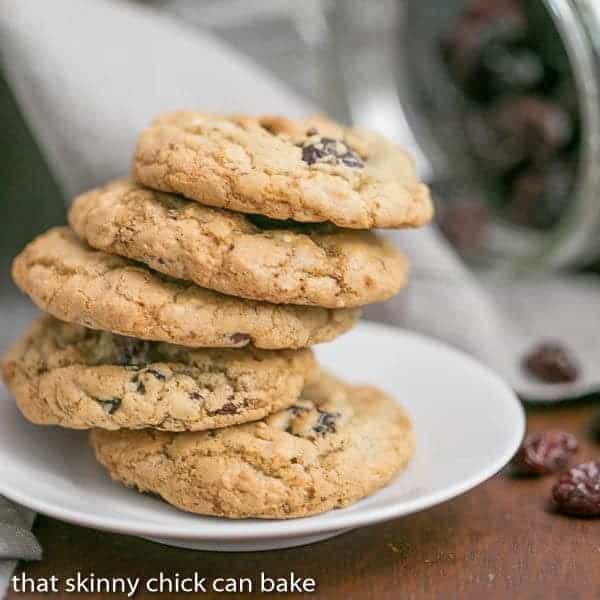 Oatmeal Chocolate Chunk Cookies
Here's a snap of our actual lunch, decked out in Crimson and Cream! As I suspected, Nick was more interested in the food than the festive decor. He was starving!
Note: This post may contain affiliate links; view
my Disclosure Policy
for details. I earn a small percentage from any purchase you make by clicking on these links at no extra cost to you.