Cheesy Potato Galette
I've made numerous potato galettes for my spud loving family, but this time, I pulled out all the stops. Fried, mashed and roasted potatoes are commonplace though always a welcome side dish at Chez Skinny Chick. But taking a little extra time to break out the mandolin and grate a little cheese made for a happy crew.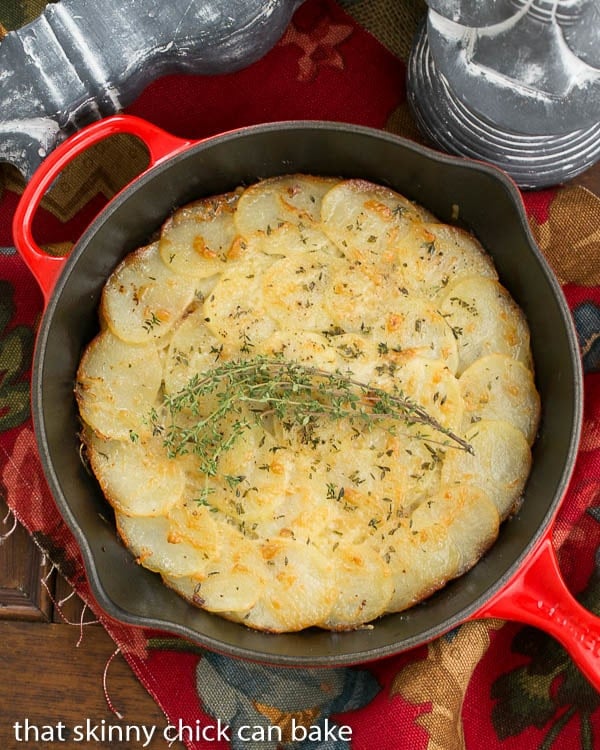 Celebrating Potatoes Around the World
Potatoes are so versatile—I've even made potato candy! They are popular across the globe, too, from potato gnocchi to potato dumplings to potato-topped shepherd's pie. I looked to France for my inspiration, but instead of a dessert galette, I created this savory potato galette with layers of herbs and French Gruyere cheese.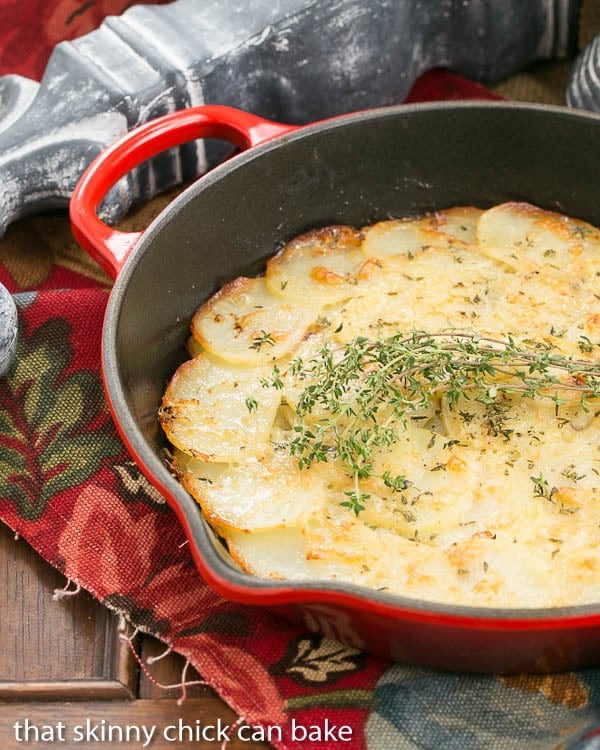 The US Potato Board