Today's featured recipe is for Old Fashioned Cinnamon Rolls with mashed potatoes in the dough. Tender and delicious, they taste like rolls your grandmother would make!
Bread Baking through the Years
My mom and her cousins spent many afternoons playing at her grandmother's house in her small North Dakota hometown. Her beloved Dama was a short Irish woman, who topped out at 4 feet, 8 inches, and seemed to always be wearing an apron, ready to offer a cozy hug. I have a treasured copy of a compilation of her recipes put together by one of my mom's cousins. The bread recipes include Dr. Wink's Brown Bread and Dama's Banana Bread, but no yeast breads. However, I know she made yeast bread as one my mom's favorite memories was to practice her bread making techniques by kneading Dama's fleshy arm. No wonder my mom made such terrific bread! Practice makes perfect.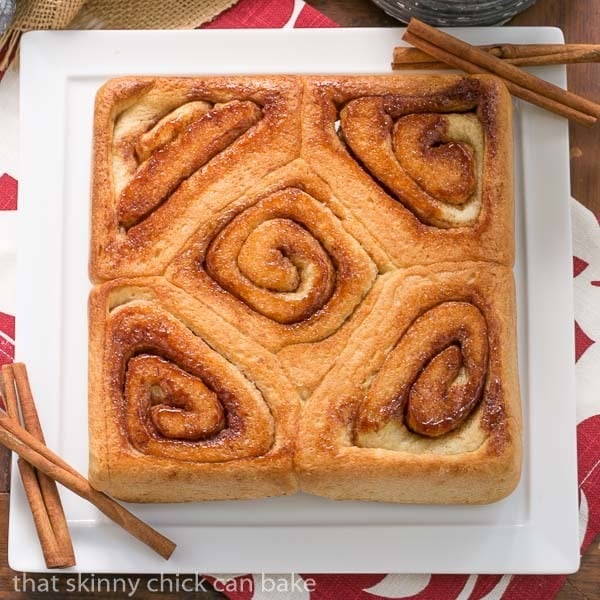 Old Fashioned Cinnamon Rolls
My family goes a bit crazy for cinnamon rolls. When the kids were all wee ones, Bill would buy them Sara Lee's frozen version to zap in the microwave for quick weekend breakfasts. He still scours the frozen food aisles with fingers crossed that somehow production has been resumed. He grew up spoiled by his grandmother's homemade cinnamon rolls. She would bake up a batch every Saturday morning along with loaves of bread—all ingredient amounts were from sight and touch, so there were no recipes to pass along. Since Sara hadn't come through for him, and Nick was heading back to college in a few days, I thought I'd treat them both to some old-fashioned goodness. These got the hubby's seal of approval! The Sunday Supper tastemakers are celebrating Grandparents Day by featuring recipes to honor our grandparents. Scroll down to see this week's marvelous lineup.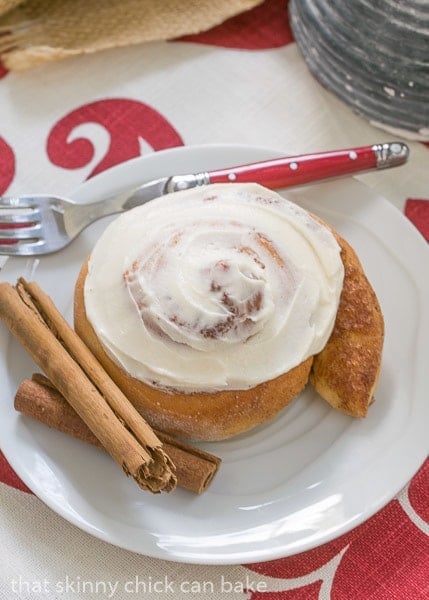 I'm Celebrating National Grandparents Day with My Sunday Supper Friends:
Sweets that are the Sweetest
Savory Meals with Special Memories
5 Tips for Preserving Family Recipes and a Grandparents Day Tribute by Sunday Supper