Finally, a "brownie" for white chocolate lovers like me! These White Chocolate Brownies are dense and delicious!!!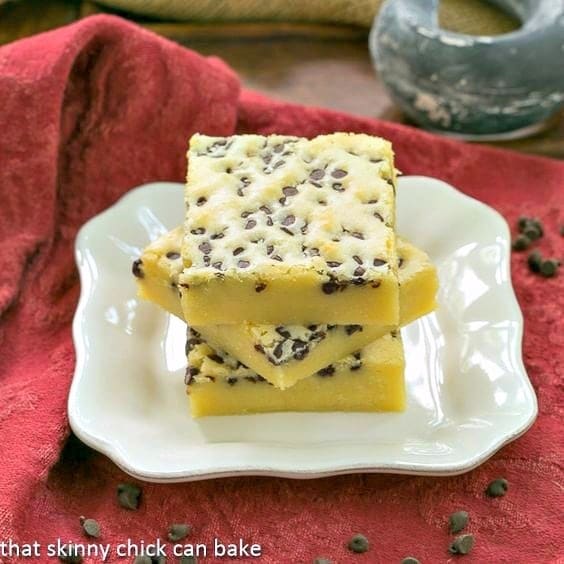 Recipe Redux
I have a little gizmo at the bottom of my posts that shares related posts. Sometimes I gasp at the look of the old posts that pop up. Usually a terrific recipe, but photographed in my dark kitchen with no attempt at food styling. Today's brownies are one such recipe.  My friend, Danielle, with whom I do a #TwoSweetiePies recipe exchange each month, may have featured this for one of her Facebook bake-alongs. A similar recipe is on her blog now…as there is one deep in my archives with some less than stellar photos! So it was time for a recipe re-do. These dense, White Chocolate Brownies with a sprinkling of semi-sweet chocolate chips are too heavenly not to share again.


Are You a White Chocolate Fan?
I'm definitely a sucker when it comes to white chocolate. It's a house divided, though. Katie is on my side, but my youngest would rather steer clear in favor of dark chocolate. The hubby and my oldest are fine with all of the above! I love these as an alternative to chocolate chip bars and your typical blondies. The white chocolate is actually melted with the butter thus completely flavoring the batter. There's no need to sprinkle with mini chocolate chips, but a little extra chocolate never hurts, does it? Thanks, Danielle, for giving me the opportunity to revisit this terrific recipe!!!

Check out Danielle's take on this recipe as well as her social media sites!