As summer transitions to autumn, there are mornings when a Vanilla Bean Iced Coffee wins out over a steaming cup of Joe. Sweet and decadent, it starts or ends the day on a bright note! This post is sponsored by Folgers. All opinions are my own.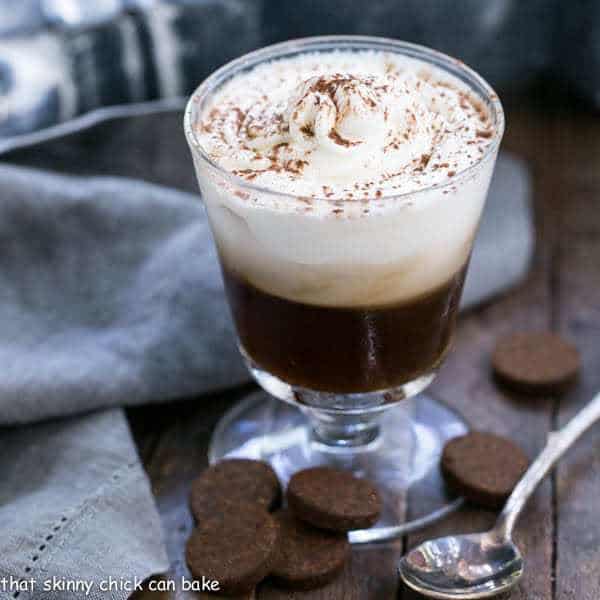 Vanilla Bean Iced Coffee
The heady aroma of coffee brewing conjures up memories of my childhood. My dad's first duty of the day was to make a pot of coffee. Like my father, I prefer mine black unless my sweet tooth tells me otherwise. That's when I make and chill a pot of coffee the night before, add some sugar, vanilla extract, and a vanilla bean. That makes quick work of my delicious indulgence in the morning. I'm sharing a handy new Folgers' product today that will also speed up your coffee ritual.
Folgers Brightens Your Morning
Folgers was the brand that was always next to the coffeepot in my childhood kitchen. The iconic red can was part my parents' morning ritual. Well, things have come a long way. Folgers has just come out with a new, convenient product, Perfect Measures. Now available in Kansas City, St. Louis, and right here in Indianapolis, the coffee is compressed into a neat and tidy disc. Each disc equals one scoop of ground coffee, ensuring a marvelous pot of coffee every morning! No accidental goofs when losing count while measuring out coffee the old fashioned way. Instead, drop these Perfect Measure tabs into your filter and brew away. Being bleary-eyed in the morning, I'm loving this new foolproof innovation.
Indianapolis Coffee Statistics
Did you know today is National Coffee Day? While writing this post, I learned that 74% of those polled in Indianapolis required a cup of coffee to kick off their day. In comparison, 40% felt eating breakfast and 39% felt that waking up on time were needed to begin the day on the right foot! One study revealed that nearly one in 10 coffee drinkers found it difficult to measure coffee properly in order to have that perfect cup. Folgers Measures is catering to you. No measuring errors result in that fabulous cup of Joe that Hoosiers and coffee drinkers across the states yearn for every morning. Indy friends, look for this new product around town!!

You Might Need:
Kitchen Tip:
To avoid diluting your iced coffee drinks, why not use leftover coffee to make ice cubes. As they melt, they will not water down your beverage!
This post may contain affiliate links. Please see my About Me page for details.