These Limoncello Cupcakes have a triple dose of the famous Italian lemon liqueur plus a marmalade surprise in each center!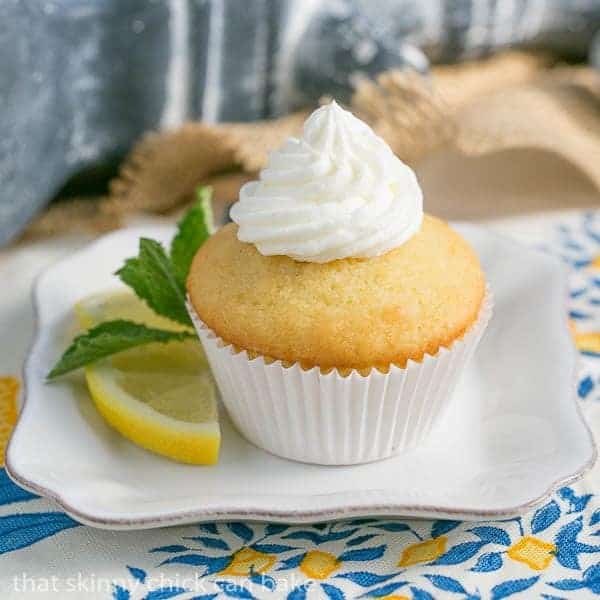 Limoncello Trifecta
Lemon fans with go nuts for these citrus cupcakes. With lemon zest and limoncello in the batter, limoncello syrup painted on the warm cupcakes and a limoncello infused buttercream these limoncello cupcakes were truly dreamy. Plus they were filled with a teaspoon of marmalade for an extra punch of flavor–lemon if you have it, but I used the classic orange. Knowing the picky hubby only eats grape, seedless raspberry and strawberry jams and jellies, I left half unfilled. Sigh.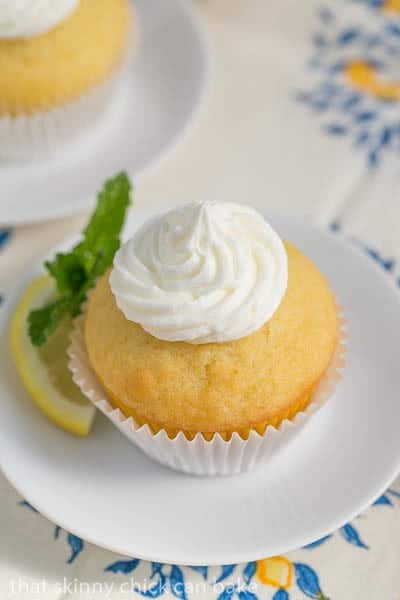 A French Dose of Icing
Dorie revealed that the French prefer a little swirl of frosting versus the billowy American trend. The dousing with syrup did a lovely job of keeping the revealed surface moist, so full coverage just wasn't needed. But feel free to double the frosting recipe if you prefer a higher frosting to cake ratio. The family fancied these boozy gems—though when the chocolate Easter lamb and mousse filled chocolate cake were completed on Sunday, the poor fellows got forgotten. Timing is everything!

To see what the other Doristas thought about these Limoncello Cupcakes, check the LYL page on the Tuesdays with Dorie site. This recipe can be found on page 194 of  Baking Chez Moi, Recipes from My Paris Home to Your Home Anywhere, by Dorie Greenspan. All the recipes I've tested have been winners and this cookbook is highly worth the investment—especially if you're a baker. You can also view it on Google Books.
Disclosure: Some of the links in the post above are "affiliate links." This means if you click on the link and purchase the item, I will receive an affiliate commission. Regardless, I only recommend products or services I use personally and believe will add value to my readers.