Welcome to Day 14 of the 14 Days of Cookbook Giveaways! On each of the first 14 days of February, one of my blogger friends has offered up a favorite cookbook as a giveaway. And lucky you, since I am the last poster, all these stellar cookbooks are still up for grabs!
White Chocolate Mousse with Frangelico
The Silver Palate Cookbooks
When I was a newlywed, there were two cookbooks in my repertoire that consistently produced company worthy dishes. The Silver Palate and The New Basics Cookbook offered gourmet, yet approachable recipes. Recently I made the magnificent white chocolate mousse pictured above, and their carrot cake is still my go-to recipe. I'm offering both of these classic cookbooks to one of my readers.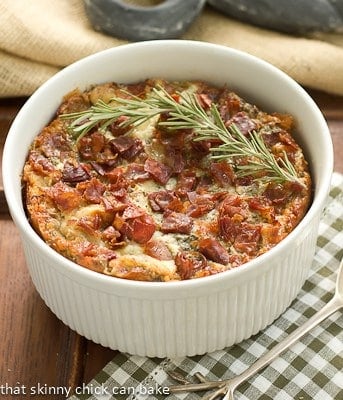 Cookbook Giveaways!
I won't share the shadowy photo of my carrot cake (note to self: make that dreamy dessert again and photograph in natural light!), but I did make a strata using these cookbooks as inspiration. So, I'm sure you're wondering how to win. First of all this giveaway is open to those in the US and Canada, 18 years and older. All you have to do is leave me a comment following the prompt in the Rafflecopter.
And make sure to visit all the terrific blogs and enter to win some marvelous cookbooks! Good luck!!!
Alice from A Mama, Baby & Shar-pei in the Kitchen with "The Bread Baker's Apprentice: Mastering the Art of Extraordinary Bread" by Peter Reinhart
Christy from Confessions of a Culinary Diva with a French duo, "My Paris Kitchen" by David Lebovitz & "Around My French Table" by Dorie Greenspan
Chris from Mama's High Strung with "The Flavor Bible: The Essential Guide to Culinary Creativity, Based on the Wisdom of America's Most Imaginative Chefs" by Karen Page & Andrew Dorenenburg
Adriana from Great Food 360 with "The Cuban Table: A Celebration of Food, Flavors & History" by Ana Sofia Pelaez
Kim from Liv Life with "Vegan Cupcakes Take Over the World"
Heather from girlichef with "Cooking with Frank's® RedHot® Cayenne Pepper Sauce cookbook" by Rachel Rappaport.
DB (Foodie Stuntman) from Crazy Foodie Stunts with An Appealing Plan: A Year of Everyday Celebrations by Krayl Funch
Kathy from Bakeaway with Me with "Amy's Bread" by Amy Scherber and Toy Kim Dupree
Anna from Anna Dishes with "Bouchon Bakery" by Thomas Keller
Valerie from Lifestyle Food Artistry with "What's Cooking/Que Se Cocina en Puerto Rico?" by Ezratty & Hirsch
Ala from Wallflour Girl with "Top with Cinnamon: Stylish Sweet & Savory Recipes" by Izy Hossack
Stacy from Food Lust People Love with "An Everlasting Meal: Cooking with Economy and Grace" by Tamar Adler
Kelli from Kelli's Kitchen with "The Complete Southern Cookbowww.wallflourgirl.comok: More than 800 of the most delicious down-home recipes" by Tammy Algood
Liz from "That Skinny Chick Can Bake" with "The Silver Palate Cookbook" and "The New Basics Cookbook" by Sheila Lukins & Julee Rosso