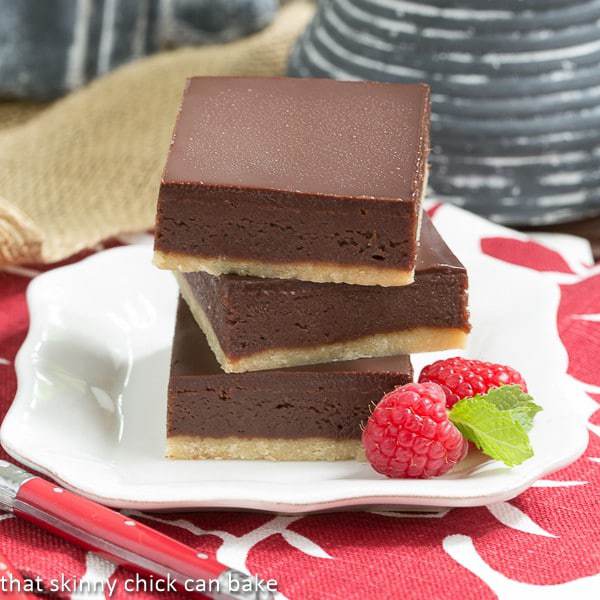 Guest Posting for Hip Foodie Mom
Today, I'm guest posting for yet another dear foodie friend, Alice, from Hip Foodie Mom. So many of my food blogger friends are virtual buddies, but I've actually gotten to spend time with Alice at a couple of food blogger conferences. We were thrilled to dine together at the ultra chic Sitka & Spruce , when the IFBC along with Urban Spoon bused groups of bloggers to various Seattle restaurants. Then, just in May, we met again in Miami where we were whisked to a water front manse to nosh on wine and cheese at an event hosted by Wisconsin Cheese. Alice is a sweet, generous soul whose blog just keeps getting better and better. She has a savvy business sense, and I keep hoping some of it will rub off on me. Maybe at our next conference!


Photo courtesy of Wisconsin Cheese (Allie from Baking a Moment, me and Alice)
Amazing Truffle Brownies
When Alice asked if I'd guest blog for her while she enjoyed a summer holiday with her family, I responded with an emphatic YES!  I resurrected an old, yet utterly decadent, recipe for truffle brownies to share on her site. So please pop over to Hip Foodie Mom and say hello to my talented friend, Alice.

Truffle Brownies #GuestPost
A rich brownie bar for all you chocolate fans!
Ingredients
For the crust:
⅔ cup brown sugar
⅔ cup butter
1⅓ cup flour
For the brownie layer:
8 ounces semisweet chocolate, chopped
¾ cup (1½ sticks) butter
2 teaspoons espresso powder dissolved in 1 teaspoon boiling water, optional
1½ cups sugar
2 teaspoons vanilla
4 eggs
1 cup flour
½ teaspoon salt
For the glaze:
6 ounces semi-sweet chocolate, chopped
2 tablespoons butter
½ cup heavy cream
Instructions
Preheat oven to 350º. Grease 9 x 13 inch pan.
Cream the brown sugar and butter till light and fluffy. Slowly add flour and mix till blended. Pat into bottom of greased pan. Set aside.
Gently melt chocolate, butter (and espresso, if using) in microwave. Stir till smooth. Let cool slightly before adding sugar and vanilla. Then mix in eggs, one at a time. Stir in flour, and salt until just combined. Pour over crust.
Bake in middle of oven about 25-27 minutes. Remove from oven and immediately place in refrigerator.
Make glaze by gently heating chocolate, cream and butter in microwave till chocolate and butter are melted. Stir till smooth. Cool for about 10 minutes before spreading over brownies. Return to refrigerator. When chilled, cut into bars and serve.
Yield: 24 bars
Total time: 3 hours with chilling times