Sauteed Cabbage with Mustard and a smidgen of horseradish makes for an out of the ordinary vegetable side dish.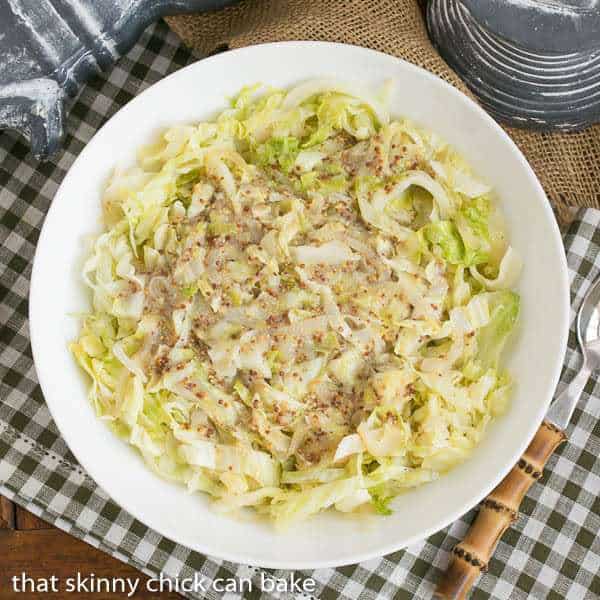 Sauteed Cabbage
I have a hubby whose 100% Irish mom made corned beef and cabbage every St. Patrick's Day. I love corned beef. He does not. So for this St. Patty's Day, I will just add cabbage to the menu. And maybe make a corned beef sandwich for my lunch. I had to coerce Bill to take a bite of this side dish. You know what? He actually liked it! Don't let the flavorings scare you off—the mustard is subtle and the horseradish adds a depth of flavor without being overt.
St Patrick's Day Recipes
If your family isn't begging for corned beef either, I have a few recipes that will put some luck of the Irish into your St. Patrick's Day menu. Don't forget to try the sauteed cabbage—it's a winner!