A Ribbon of Cream Cheese
What happens when you spread a layer of cream cheese in the middle of your pumpkin bread batter? A marvelous ribbon of cheesecake appears in every slice. This cream cheese filled pumpkin bread is a moist, spicy quick bread with a sweet surprise in the middle!


Three Happy Children
I actually made a triple batch of pumpkin bread…and a double batch of filling. One plain loaf for Nick, the cream cheese naysayer. And two for the cream cheese fans. Bill won't touch pumpkin except in pie, so one less palate to factor into the plan. I thought of swirling in the filling, but marbleizing has never been my forte. Be sure not to overfill your pans (I may have a wee bit of experience with this situation!) and try to estimate when half the pumpkin batter is in the pan before adding the cream cheese mixture. For my first attempt, I think these turned out rather well.  One in the freezer for Katie, one back to Tom's house, and one down to Bloomington for Nick and his roomies. I hope they'll think of dear ol' mom when they're eating breakfast!
Cream Cheese Filled Pumpkin Bread
Ingredients
For pumpkin bread:
3 cups sugar
1 c oil
4 eggs
2 cups pumpkin
3½ cups flour
½ teaspoon baking powder
2 teaspoons salt
2 teaspoon baking soda
½ teaspoon cloves
½ teaspoon allspice
1 teaspoon cinnamon
⅔ cup water
For filling:
4 ounces cream cheese, at room temperature
1 cup sour cream
¼ cup sugar
1 egg
½ teaspoon vanilla
Instructions
Preheat oven to 350º. Grease two standard loaf pan. I also put a rectangle of parchment on the bottom of each pan and grease that as well.
Combine sugar and oil. Add rest of ingredients in order. Mix till combined and set aside.
Whip together filling ingredients till smooth and set aside.
Pour about a quarter of the batter into each pan (about 1½ cups). Drop spoonfuls of half the filling over top of pumpkin batter and then use spoon or offset spatula to spread filling to cover pumpkin (leave a narrow bit of the perimeter uncovered). Repeat with second pan. Use remaining batter to fill each about ¾ full. You can bake any excess batter in ramekins for muffins.
Bake 1 hour-1 hour 15 minutes or till toothpick inserted in center comes out clean.
Yield: 2 loaves
Total time: 2 hours
IFBC Recap:
Just over a week ago, I took the trek to the west coast to attend the International Food Bloggers Conference in Seattle. This food blogger fest was  hosted and organized by the terrific folks from Foodista.com and Zephyr Adventures. The weather was picture perfect with nary a drop of rain and The Taste of Seattle on Saturday night was a foodie's dream! I was trilled to sample Noosa's Pumpkin Yoghurt, Bigelow's American Breakfast tea with an extra boost of caffeine,  plus enter and win TWO giveaways: an Analon Skillet and a Ninja Blender!!!  I learned about branding, food photography, food writing and lots more. But best of all was hanging out with my blogger friends!
Three of the most giving, kind food bloggers out there!!!
Joan of Chocolate, Chocolate and More
Kim of Cravings of a Lunatic and Kiss My Smoke
and
Dionne of Try Anything Once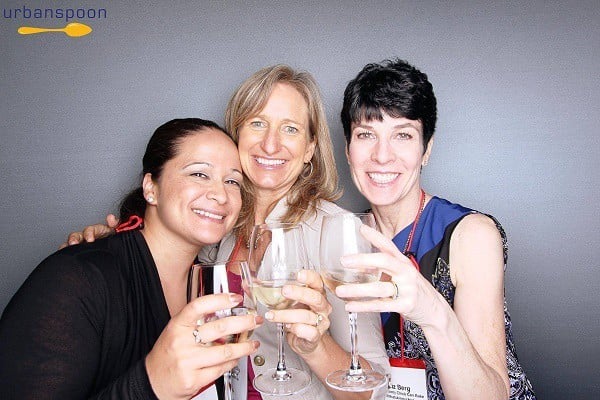 First time meeting two of  my long time blogger friends!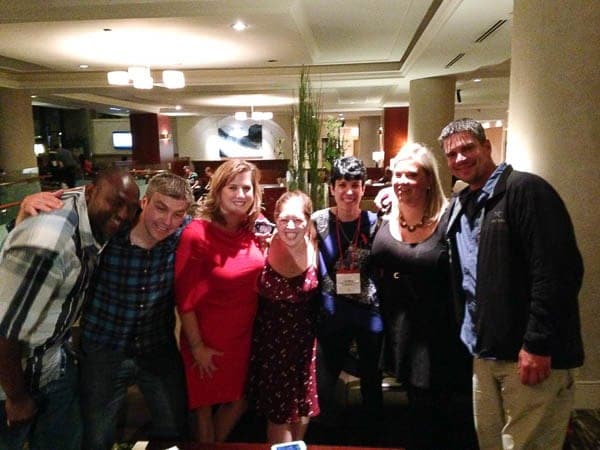 Crazy after hours shenanigans…loads of laughs with these gals!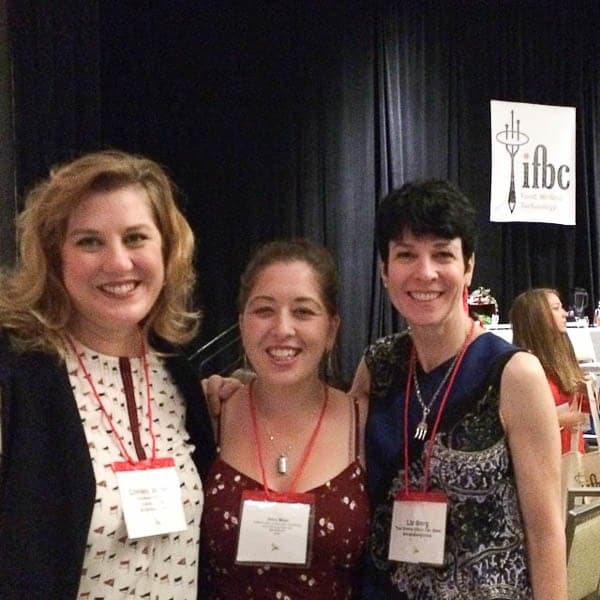 Hanging out with my Dorista friends!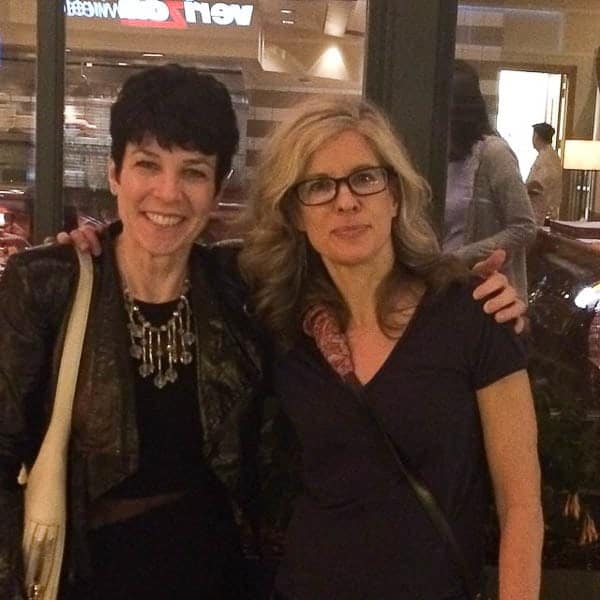 Bonus: Going out to dinner with my sister, Mary!
More Pumpkin Recipes: